Home » Community, Local Good News
Christchurch: A month of mural painting
By Steve Carter
It's fun to watch ideas seed a whole new chain of creativity.
After the first 'gap' project in New Brighton saw the painting of a large mural on the exposed wall of a building whose neighbour had gone the way of the earthquakes, it inspired Sue Davidson to conceive of the idea of a whole month of mural painting … a suburb filled with fabulously painted walls.
She tells me that she watched the seascape appear on the wall, courtesy of her partner Jim and their friend Lynn – both local artists – and thought, "That's so easy, all you need is some artists and some paint and a wall …"
Now November is officially 'Mural Madness' month in New Brighton and Sue has been beavering away, ramping up interest from the community. With something like thirty walls already organised with permission from property owners, local people have seized the opportunity to transform the seaside town into an outdoor art gallery.
As Sue says, "I'm getting the same response from everyone … they say, "go ahead, that's a great idea," because their walls are just getting tagged otherwise."
Over the past year there has been a noticeable rise in the amount of tagging across bare walls in Brighton, leading to the usual cries of untidiness and lack of safety – the 'kids-out-of-control' mantra and the standard clamouring for more police on the beat or more security cameras.
Mural Madness aims to be a more positive and fun response to what is clearly a complex social problem. Covering walls with art is a recognised barrier to tagging, which mainly takes place on bare surfaces … it being something of a no-no to tag another person's art-work. Obviously, it's much better than simply painting out the tagging and effectively creating a new blank canvas for transgression upon.
An impressive piece created a couple of years ago on the outside wall of Coupland's Bakery by local artist Richard 'Popx' Baker is a great example. It's an eye-catching mural, beautifully capturing many aspects of the soul of Brighton, and it remains untagged to date. Perhaps that is down to the way Popx engaged with the community throughout the process, but whatever the reason, it's an inspiring flash of colour at the top end of what would otherwise be just another drab car park.
All the murals already adorning Brighton walls serve the same purpose, so Sue just wants the community to create more. Heaps more. "We want Brighton to be a place where people come to see the art," she tells me.
This approach to combating tagging has been such a successful one in other areas, that the new Brighton Police are keen to engage more closely with Sue to work with some of the suspected taggers. As she says, "They've come to us because they love the idea and they want us to work with some of the kids … it's great, it's like everyone's coming together on this."
In preparation for the mural painting extravaganza, a group of volunteers organised by Renew Brighton got together this weekend to paint or wash out large swathes of the exisiting tagging around the suburb. With another 'Let's Tackle Tagging' event scheduled for a fortnight's time, the stage is really getting set for the artists to make their mark and bring smiles and colour to the mall area in time for summer.
Mural Madness won't just restrict itself to painting either. The intention is to make the weekends of November a focal point for other activities: poetry, music performance, dancing, kids activities … whatever anyone wants to add to the mix while the murals themselves take shape.
Buoyed by the response, Sue is already talking of this becoming an annual arts festival type of event, and of Brighton reclaiming its identity as a haven for artists inspired by the estuary, the dunes and the sweep of Pegasus Bay.
It's an exciting idea with a lot of traction. So much in fact, that some artists can't keep their enthusiasm in check and are already doing to walls and fences around town. Sue tells me that she doesn't really want to wait until November either: "I've got a few little things that we're going to do, little teasers … we're just gonna keep putting things out."
The Beresford Street kindy has already joined the list of completed works and this weekend a new piece appeared on the wall outside the Fish 'N' Chicken takeaway in
Carnaby Mall.
And there's still well over a month to go.
With the Labour Weekend Spring River Festival having a strong profile in Brighton and community markets now happening fortnightly, things are really amping up out by the sea. There's plans for more gap projects and even a pop-up mall. On the horizon, there's the prospect of events like the Body Festival launch (a roller disco on the Pier!), the Guy Fawkes Night fireworks and Buskers at Brighton.
It's all on for a big summer and Sue is keen to splash the suburb with colour in preparation.  As she says, "It's going to be fabulous. Everyone is so positive and so supportive."
Right on, Brighton. Let the Madness begin!
If you want to be involved in Mural Madness as an artist or performer, or if you can donate paint or equipment or help with any kind of corporate sponsorship, follow the fun at the Facebook page at http://www.facebook.com/events/380959221976150 . If you're in Christchurch and keen to help out with the 'Let's Tackle Tagging' crew, you can hook up with them at the Renew Brighton page at http://www.facebook.com/Renew.Brighton
Check out Happyzine's online courses:
Read the inspiring stories of our Christchurch sponsors: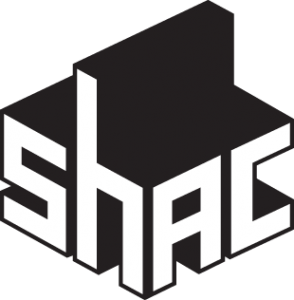 SHAC – The Sustainable Habitat Challenge – is a network of architects, builders, engineers, designers, building scientists, students and young professionals interested in taking positive action in their communities today.
On the 2-3 May 2012, SHAC presented the 2nd annual workshop on micro-architecture at the Christchurch Polytechnic Student Centre. Sixty attendees discussed temporary architecture, simple buildings, and the reuse of building material.
"People cherish their culture through recycling" – those are the words of Wang Shu, the 2012 winner of the Pritzker architecture prize. The demolition of red stickered housing and CBD buildings does not have to mean the eradication of Christchurch's history or culture – nearly all materials can be reused in new construction, incorporating local memories and fusing the past with the present.
What is permanent in this land of earthquakes? In San Francisco, the Palace of Fine Arts was built in 1915 as a temporary building for the Panama-Pacific Exposition and still stands today as an icon of the city. From the cardboard cathedral to the convention centre – how long will they serve us?
"Simple buildings are key for affordability" said Canadian architect Brian McKay Lyons, recently interviewed on Nine to Noon with Kim Hill. Lyons, from Nova Scotia, says "simple buildings are what we farmers and fishermen build when we can't afford to get things wrong"
This symposium brought together elements of the growing Regeneration movement – people working together to take positive action in their communities.
Community Rebuild – for the Whole House Reuse project Juliet Arnott
Community Development – Joshua Durrant, Jess Smale, Sophie Moore
Positive Action – Gapfiller Trust

YTONG® is an alternative building system made from light-weight Aerated Autoclaved Concrete (AAC). It was invented in Sweden in 1923 and further developed under the YTONG® brand it turned into a world-wide success.
Environmentally friendly and non-toxic – From the manufacturing process to shipment, construction, and waste disposal YTONG® is in ecological balance.
Good sound absorption – effective sound barrier – The natural air cushion formed in the high-pressure steam curing of AAC can absorb the most possible noise.
Ensures high standard of well-being – YTONG® reduces temperature differences and humidity fluctuations and so ensures a comfortable and healthy room atmosphere.
Excellent workability – It is easy to erect a solid masonry structure quickly and precisely. Only few tools and implements are necessary.
Outstanding thermal insulation – Keeps buildings cool in summer and warm in winter saving on heating and air-conditioning.
YTONG® is fireproof and has a high fire rating – AAC is resistant to high temperatures for a longer period of time than any other solid building material. YTONG® is especially chosen for fireproof walls in commercial buildings.
Performs well in earthquakes – Thanks to its low weight and its plastic deformation properties the destructive force of earthquakes can be minimised.

Social Innovation is a small, hardworking community engagement agency based in Christchurch. They work with leading non-profits, changemakers, progressive companies and government to mobilise everyday New Zealanders. Their expertise in this area comes from grassroots innovation on large-scale community action projects, including the Student Volunteer Army, A Day at the Beach Festival, Love your Coast and a number of other public participation initiatives. They know how to scale initiatives and achieve big results with large numbers of stakeholders.
They have developed an integrated blueprint for community organising in the 21st century, drawing inspiration from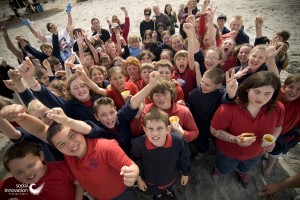 kiwi folk heroes like Kate Sheppard combined with the sheer power of modern technology. At the heart of what they do is supporting everyday New Zealanders to take action and participate fully in public life, in turn increasing the proportion of citizen's who know that they can make a difference to the way things are.
Their services include strategy, leadership training, volunteer coordination & management, media and communications, project management and fundraising. Find out more at www.socialinnovation.org.nz or make direct contact via their studio-line on 03 337 0861
Ph:  03 337 0861 or info@socialinnovation.org.nz

Got good news to share about your social enterprise?  Join this inspiring line up of Christchurch sponsors, email charlotte@happyzine.co.nz
GD Star Rating
loading...
GD Star Rating
loading...
Tags: christchurch