Home » Headline, Keep New Zealand Beautiful
Keep New Zealand Beautiful – reporting in from Dunedin
Submitted by Charlotte on September 18, 2012 – 3:13 pm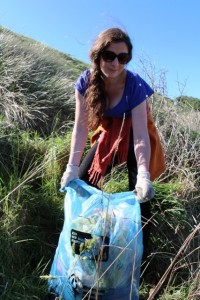 Hi Charlotte
I thought I'd write to you about our Keep NZ Beautiful Week (and Conservation Week) event down here in Dunedin.
The Coastal Clean-Up Dunedin went well on Sunday 16th September , the weather was great and it was an enjoyable experience for all involved. Throughout the day we have about 30 volunteers come and lend a hand with the clean up. The clean up was organised by the group 'Our Seas, Our Future', who coordinated a Dunedin-wide clean up of coastal environments.
Our Seas, Our Future, The Yellow-eyed Penguin Trust, Tomahawk/Smaills BeachCare Trust, Aramoana Conservation Group, Brighton Surf Life Saving Club, and St Kilda Surf Life Saving Club were all involved, all together collecting an estimated 2000+ litres of rubbish from the various coastal environments.
Below is a facebook lin to some photos from the day, and the end result.
https://www.facebook.com/media/set/?set=a.350368488373084.78081.200132313396703&type=1&notif_t=like
It was a fantastic effort and the days shows that when communities get together they can keep Dunedin looking beautiful while having fun!
Our Seas, Our Future plan to continue organising regular coastal clean ups, this one being our third and most successful one to date. You can visit our Facebok page at:  http://www.facebook.com/MarineReserves
Regards,
Noel
GD Star Rating
loading...
GD Star Rating
loading...