Home » Keep New Zealand Beautiful
#alittlealot Action Profile – Wellington Coastal Clean Up Extravaganza!
Back on the opening day of Keep New Zealand Beautiful Week in September, individuals, groups & businesses from all over the South Coast of Wellington converged on the Bays to give them a spring clean.
It's Year of the Coast 2012, and so a massive collaborative effort co-ordinated by Wellington City Council's biodiversity co-ordinator, Myfanwy Emeny, brought together diverse stakeholders to make a difference to the beautiful stretch of coastline in Porirua, Petone, Makara, and all around the Southern Bays.  It was called the 'Wellington Coastal Clean Up Extravaganza'!
"It went really well.  Thankfully the weather over the main cleanup period sunny and gorgeous. In Wellington, over 200 people collected 246 sacks of rubbish, not including large items such as traffic cones, tv's and even a kitchen sink." said Myfanwy.
We also caught up with Ruli Dewi of the Indonesian Muslim Society of Wellington, which brought 50 members to the event, here's our short interview:
Q: How did you get involved with the Coastal Cleanup?
A: The Indonesian Muslim Society in Wellington has been planning to create an activity to keep New Zealand clean and beautiful.  When we received an information from Wellington City Council regarding this coastal clean up event, our society are very enthusiastic about this.
Q:  What have you got out of being involved in the Cleanup? (e.g. Skills, experience for job, social, friendships, health, knowledge, experiences in nature).
A:  This is an excellent programme where we can involve all families members and educate them how to look after our beaches.  We found some interesting facts that the beach was not clean as we thought and see.  There were a lot of rubbish such as plastics, cans but most of them are broken bottles which some of them was secretly left behind the bush!  We gained many advantages like skills, experience and friendship by doing this kind of activity.  We learned that some of the rubbish landed on the beach is drifted by the sea from other area of Wellington.  Therefore, whenever we are by the water, we need to make sure to put our rubbish in the rubbish bin if there are any or take them home.  Otherwise our rubbish may end up polluting our beaches.. The kids were also very excited on that day.  They said "This is FUN!"
Q: What kind of activities were you involved in, and did you discover any new & interesting places?
A:  This is our first time and we found this as a very interesting event which we can involve our family members.  We would love to participate this kind of activity again.
Q: Do you relate to New Zealand differently after being involved in KNZB Week?
A: We feel more like New Zealanders than before doing this program. We feel NZ is not only a home, but more than that this it is our belonging, and that we need to seriously take care of it for benefit of our future generations.
Our friends at the Sustainability Trust also got behind the Coastal Cleanup – here's a little info from Kowhai Montgomery:
"We leapt at the chance to be involved in the Coastal Clean Up, our Community Programmes Manager – Christina Bellis – has run beach clean ups in Canada and as an organisation we are really focused on practical solutions to reduce environmental footprint at home and in the community so it makes sense for us to get involved in this way.  We knew that there would be plenty of people in our network that would come and help out. We had over 20 people turn up over the two hours at Evans Bay and the sunny day really made it a fun and worthwhile day. I saw at least 4 fathers with their children, teaching by example how to care for the environment and be involved in the community. Plenty of kids are initially reluctant to see 'picking up rubbish' as something fun to do but they soon come around once they are out there with a big group of people in the sunshine. We saw a few siblings completing over who could pick up the most rubbish and a couple who are going to convince their teachers to bring their class down on another occasion.
What I got out of it personally is massive sense of achievement and companionship with the other people who helping out, it also makes me feel proud to work for an organisation like the Sustainability Trust where the CE turns up with his children to help out and we all do this together as a team on a Saturday. Together with our volunteers we picked up 55 bags of rubbish out of 246 in total for the Wellington Coast, according to WCC Evans Bay is the dirtiest beach!"
"
The Coastal Clean Up was advertised on the KNZB Week site, but primarily organised using the exciting new Love Your Coast platform, where anyone can create an event and connect with volunteers, and share with friends, to get a critical mass of people out & about to make a difference to our beautiful coasts.  We recommend you check it out, tell your friends & make use of it for all kinds of Coastal volunteering & celebrations!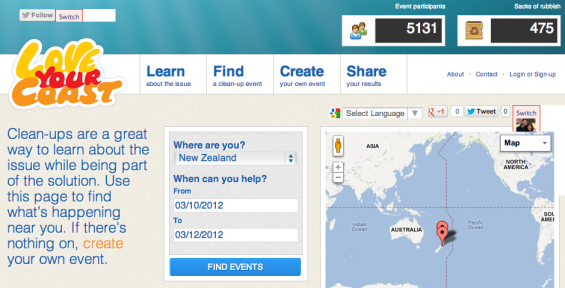 Love Your Coast was set up with the help of the Sustainable Coastlines team – a group which sifted through those 246 sacks of rubbish to do a full trash audit for the City Council.  This data will go back into informing policy, education & helping Wellington reduce the waste hitting these beaches in coming years.
From all of the Keep New Zealand Beautiful team – a big thanks to everyone who was involved in the Wellington Coastal Cleanup Extravaganza!
If you're keen to keep the ball rolling and getting involved with more volunteer activities or improvements to your own personal lifestyle, we suggest you check out our new community action hub – 'Do A Little, Gain A Lot'!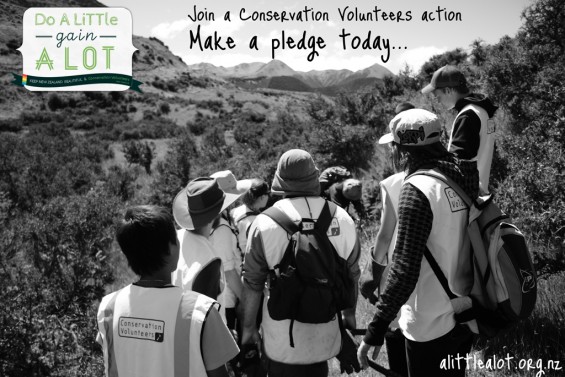 GD Star Rating
loading...
GD Star Rating
loading...