Home » Uncategorized
NZ's Most Inspiring Teacher Drives Over-Achieving Students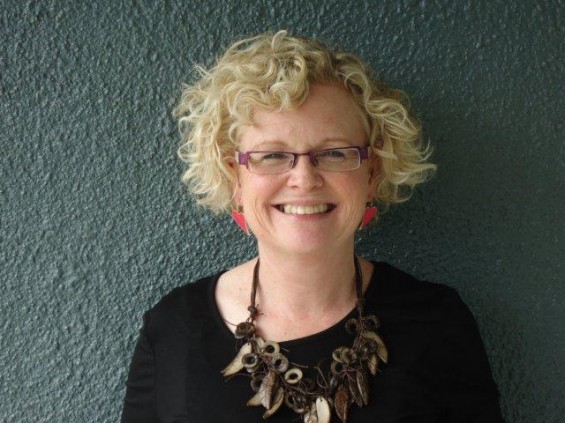 After spending the last 25 years devoting her time and energy to helping primary school students excel, Jan Stevens from Rotary Park School in Otago has been named New Zealand's Most Inspiring Teacher for 2012.
After a five-week search to find inspirational early-childhood, primary and secondary teachers in New Zealand, Jan Stevens has been crowned New Zealand's Most Inspiring Teacher for 2012 and a further 29 teachers are being recognised for their hard work and dedication by Warehouse Stationery.
Nominations for the grand prize winner, Jan Stevens, were unanimous in their praise for her ability to motivate her year six students to achieve, whether that's in the Otago Art Society Youth Awards or national competitions for dance, sports or technology.
Jan also receives this accolade because she is always willing to go the extra mile for her students, including becoming the acting principal for Rotary Park School as well as continuing her full time teaching load.
Cathy Atkins, Warehouse Stationery Head of Marketing, says the response to this search was overwhelming and it was heart-warming to read their stories.
"Picking this year's winners was really challenging. We had 7,300 nominations and nearly 5,000 inspiring teachers to choose from. What we loved about Jan was her complete commitment to her students and that you can clearly see her dedication results in her students regularly over-achieving," says Cathy.
Warehouse Stationery received nearly seven times the number of nominations in comparison to last year, so Jan had some tough competition.
As well as the title of New Zealand's Most Inspiring Teacher, Jan Stevens wins a $5,000 holiday and $1,000 worth of school stationery and other goodies from Warehouse Stationery. Each of the other 29 teachers being recognised receives a prize pack valued at $1,000.
The other 29 inspiring teachers being acknowledged by Warehouse Stationery are:
Kula Kaitu'u, Koru School in Mangere, Auckland
Stephen Mackay, Anchorage Park Kindergarten in Pakuranga, Auckland
Hans Uivel, Hillcrest High School in Hamilton
Kate Norton, Point View School in Howick, Auckland
Karen O'Leary, Adelaide Early Childhood Centre in Christchurch
Ngaire Taikato, Strathmore School in Tokoroa
Tania Peat, Surrey Park Early Learning Centre in Invercargill
Chris Langley, Fairfield College in Hamilton
Francean McCall, Tauranga Waldorf School in Welcome Bay
Chris Monigatti, Tawa College in Tawa
Marion Nicholson, Matipo School in Te Atatu Peninsula
Garry Brittenden, Akaroa Area School in Akaroa
Rachel Pitcaithly, St Bedes College in Christchurch
Melissa Moore, Waikato Diocesan School For Girls in Hamilton
Trish Clueard, Ranui Primary School in Ranui
Bev Manson, Central School in Whataupoko
Bernard Michaux, Titirangi Rudolf Steiner High School in Auckland
Glen Richardson, Waituna West near Waimate
Tessa Burgers, Opononi Area School  in Northalan
Louise Reid-Parlane, Balmoral Seventh-Day Adventist  Primary School in Auckland
Mary Dean, Wanganui Intermediate in Wanganui
Adrienne Scott-Jones, Trident High in Whakatane
Thenus Strydom, Westlake Boys High School in Auckland
Tatiana Yugay, Koru Early Learning Centre in Auckland
Chris Walker, Russley School in Russley
Paul Roberts, Kapiti College in Raumati Beach
Linda Ewen, Ladbrooks School in the Canterbury
Christina Stillwell, Hauraki Plains College in Ngatea
Clarissa Dravitzki, Normanby School in Hawera
GD Star Rating
loading...
GD Star Rating
loading...
Tags: teacher