Home » Blog, Environment, Uncategorized
Festival for the Future: A Reflection
Submitted by on November 23, 2012 – 4:03 pm
2 Comments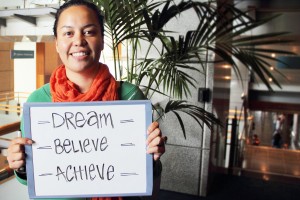 As I sit here writing this blog entry I can't help but feel hopeful.  Not only about my own future, but a collective and progressive one for all New Zealander's and the rest of the world.  That together we can change the direction we're heading, by becoming involved, being conscious of our personal imprint on our environments, and of what we choose to put in and on our bodies.
Last weekend a group of over 300 individuals from around New Zealand, converged on the Museum of New Zealand Te Papa Tongarewa.  The reason: to give their time, energy and expertise; to share and discuss collective solutions through innovative ideas, in a means to understand and tackle the societal and environmental issues we face.  The Festival for the Future 2012 created a space for those with drive and passion to feel connected, to soak in the unifying, bubbling positive energy that everyone brought with them for shaping a future filled with hope.  The outcome: conscious and collaborative change is underfoot and it's roots are powerful, deep-set and mighty.
For myself personally, I've opened my eyes in recent years to the possibilities that lay in front of me as an individual and as part of a bigger community.  I see the benefits in looking after our environment, ourselves and of living a life that is fulfilling in so many more aspects than purely financial success.  I have a hunger to find out more and want to be surrounded by people who are active right now setting up sustainable strategies for positive outcomes and how we as individuals can find our inner purpose, the guidance we need and the confidence to not only think, but to take action.  That was a common thread over the weekend, that many people there were doers, many of whom put in copious amounts of hours while trying to make a living, looking after their families and trying to start up a new social enterprise in their spare time.  The dedication was overwhelming and encouraging.
The variety of key-note speakers mixed with the workshop topics and hosts made for a fruitful and enticing programme.  Many people found it hard to choose the right workshop to go to for fear of missing out, but the communication and networking amongst people was so great, that you could find out from others what the key points were.
We were asked big questions like what our commitment is to the future, what are we prepared to do and what choices are we going to make.  We were challenged to be a continuous learner, but also a teacher; to share our visions, and to surround ourselves with inspiring people that empower each other.
There were many discussions around issues that get in the way of success, of people not being able to manage time well enough with other external pressures pulling in various directions, of communicating effectively internally and externally and with getting the right messages to people in a competitive, consumer-based and saturated global market.
These topics can be quite overwhelming one after the other in an intensive conference environment, but a key outcome from the weekend is that we, as New Zealander's are in the perfect position and place to motivate positive change at a local level.  We have the intellect, the innovation, the ideas; and with being a small country, the perfect grounds to trial new initiatives for renewed communities, social welfare, justice and education systems.
I challenge you all to become a part of a local positive movement, to encourage participation and creativity and to support those around you that are tirelessly putting their energy into socially progressive initiatives that benefit us all for the good. It just makes sense, doesn't it?
A huge thank you to the team at the Inspiring Stories Charitable Trust for delivering the Festival for the Future and highlighting the great initiatives that are going on in our own backyard.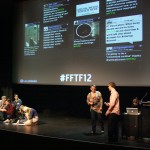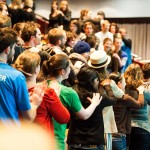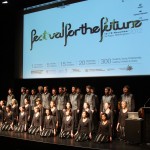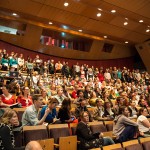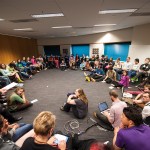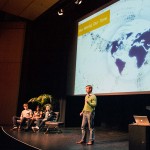 All images courtesy of the Festival for the Future 2012
GD Star Rating
loading...
GD Star Rating
loading...
Festival for the Future: A Reflection

,
Tags: community action, Environment, innovation, new zealand