Home » Blog
Top 10 Happy foods Number 1 – Raw Chocolate
Submitted by on December 4, 2012 – 3:38 pm
2 Comments
By Tyson Hammond
Eating to feel good is something easy we can do to help our body and mind feel content and enjoy our lives a little more. Staying physically healthy is an essential part of keeping mentally and emotionally buoyant. One of the main things we can do to stay physically healthy is to eat good, nutritious food.
This week I will introduce you to the number one food in my Top 10 feel good foods. Foods that work to support all the different chemical reactions that happen within our beautiful bodies to keep us healthy and strong, but most of all elevate our mood!!
Number 1 – Raw Chocolate!!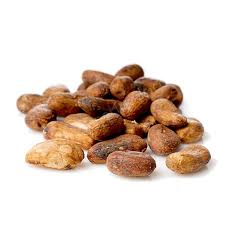 It had to be in there somewhere. The Cacao bean is a special little bean when it comes to helping us feel good and keeping us healthy. Most of us are probably more familiar with roasted cacao, which is in both milk and dark chocolate but if we all went to the source, the unroasted, uncut, unadulterated Cacao, our bodies would be a lot better off.  It's not easy to find but it's getting more and more popular. Raw chocolate is also super easy to make yourself. I'll give you a great recipe later on but first let me explain why it is so good for us and how it makes us feel happier.
Getting High on Chocolate Like Marijuana
Believe it or not – raw cacao and the normal chocolate you buy from the shop has a substance in it called Anandamide that is almost identical in structure and what it does in the body to THC, the chemical found in marijuana. If you eat enough chocolate it would be equivalent to getting high from marijuana. However the average person would have to eat approximately 10kg of chocolate to get this effect and the side effects from eating that much would easily outweigh the euphoria from the Anandamide. However, that chemical is still present in all chocolate with cacao in it and on some level it's having that effect. Some people are more sensitive than others and the medicine of Homeopathy works in a way that less is more, with continual dilution making the medicine stronger and stronger. So you can't rule out that Anandamide isn't having any effect on you when you consume chocolate, maybe that is part of the reason so many of us crave it.
Cacao's Hidden Amphetamines
Yes, not only is chocolate like Marijuana but it's similar to Amphetamines (Speed is the common name) as well. How on earth has it made it to the top of my happy food Top 10 above all those other healthy foods?  Well let me explain… there's a chemical in Cacao called phenylethylamine and it's similar to the Marijuana-like substance Anandamide in that there's only small traces of it in the typical piece of raw chocolate. There has been lots of research done on chocolate because it's such a big industry so this why we get to find out all this fascinating information. Phenylethylamine causes changes in blood pressure and blood sugar levels in a way that leads to excitement, alertness, elevating the mood and decreasing feelings of depression. Funnily enough these are the exact chemical bodily reactions that happen when we fall in love. Maybe this is why so many of us absolutely love chocolate.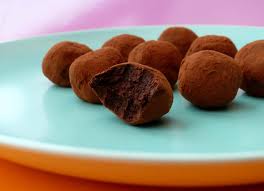 Both Amphetamines and Marijuana are addictive substances.  However it has been shown that the similarities that cacao has to these substances are not the reasons why chocolate can be addictive for some people. The main reason chocolate is addictive is related to one of the most fundamental addictions I think in our modern society –  the addiction to sugar. Not only does processed chocolate have a lot of refined sugar but it also has fat. Sugar and fat together tastes good to most people and therefore you feel good when you eat it. It's an easy way to momentarily elevate your mood. This isn't the reason for cacao to be number one on my Top 10 however.
Raw Chocolate is onTop of the Table Not Processed Chocolate
Cacao is naturally bitter and this is the reason why processed chocolate has so much sugar in it. The bitter taste has its uses so smothering it with sugar is not always necessary. If someone doesn't have a very well functioning digestive system stimulating the digestive juices before eating can significantly help a sluggish gut. It will not only help you feel physically better after eating to do this but it will also help your body take more nutrients out of your food. There are  many people around that seem to suffer from low iron levels yet they eat just as much iron rich foods as others do. The problem is that they're not assimilating the iron within their guts as well as these other people. Eating one or two raw cacao bean 10 – 20mins before eating your main meals can significantly improve the amount of goodness you body takes from the food you eat. Eating processed chocolate won't have this gastric stimulating effect. You need the taste of bitterness in your mouth and be chewing it for a while to cause this intestinal reflex.
Another reason to start reaching for raw chocolate over processed is what is lost in the processing of the Cacao. Cacao is rich in antioxidants and some very unique ones like flavonoids, which are also found in Green Tea, Ginkgo and many berries, can improve blood circulation especially in the brain. However most of these beneficial effects are destroyed during processing so will not remain in the roasted cacao that's added common chocolate.
Where, What & How
Most Organic stores will have raw cacao powder, cacao beans, cacao nibs (chopped up raw cacao beans) and probably even raw cacao products. If they don't, then ask for them because they can be easily sourced from the main organic distributors here in New Zealand.
So how to make it I can hear you ask. It's not necessary but having little molds to pour the raw chocolate mix into can be nice, especially if you're giving them to friends or kids. If you don't have any moulds then you can pour it into a small glass baking dish and cut it up when it sets.
So what you'll need is Lucuma powder (a South American fruit which is naturally sweet and is complex in its structure so you don't have any sharp rises in blood sugar levels), coconut oil and  raw cacao powder.
Melt about 60g coconut oil in a double boiler if it's solid. Once it's turned to a liquid add             3 tablespoons of Lucuma and 4 teaspoons of raw cacao powder. Pour it into  molds or baking dish and put it into the fridge to set.
This is the most basic recipe. Adding things like tahini or almond butter gives it a nice creamy texture. Agave syrup or Manuka Honey will add a bit more sweetness. Cinnamon and Vanilla for a bit of spice. Cacao nibs or nuts for some crunch. Raisins, Figs or Goji berries for some chew.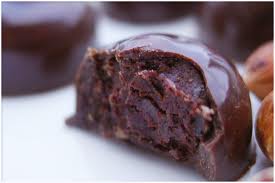 The variations are endless and your delight possibly endless too –  if you don't go overboard with how many you eat! They're great for adding a little healthy treat to your Xmas menu and will be a divine surprise for your visitors. Have fun and please email me your favourite recipe once you've experimented a bit.
Tyson Hammond is a Medical Herbalist and a Naturopath living in Golden Bay. He runs online weight loss programs and online stress reduction programs for 'Wellgrounded Integrative Healthcare', a company focused on helping people integrate beneficial and sustainable changes into their lives.
Contact: tyson@wellgrounded.co.nz
Website: www.wellgrounded.co.nz
GD Star Rating
loading...
GD Star Rating
loading...
Top 10 Happy foods Number 1 – Raw Chocolate

,