Home » Politics
'Walk into the street and wave' – Sarah Hornibrooke calls for gender equality in New Zealand government
Submitted by Charlotte on March 1, 2013 – 6:41 pm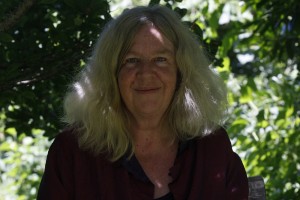 Lead by Takaka artist/educator Sarah Hornibrooke, the granddaughter of the late Mark Briggs who campaigned for peace his entire adult life, a Golden Bay group are promoting 50/50 male/female governments globally.
'Walk into the Street and Wave' 12.30pm – 8th March is a "positive and peaceful event" that allows anybody to express their support for global gender equity – simply by standing on the pavement and waving to each other," says Sarah.
"There are many issues surrounding the status of women in the world. Our focus is on the balance of government representation worldwide. Currently it stands at 81% men to 19% women – more than four men to every woman.  Imagine if it were the other way around, would that be fair?"
Sarah is the Granddaughter of the late Mark Briggs, who was a conscious objector in World War One.  He was also a union representative and served on the Legislative Council for the Labour Party. He campaigned for peace throughout his entire life.
Sarah aims to inspire a groundswell of supporters for equal gender representation in Governments worldwide, starting with New Zealand.
More information about 'Walk into the street and wave':
We are promoting the Wave Event by:
Providing a link to Petition Online supporting the creation of gender equal government world wide. Equal Gender Government for New Zealand Sign up today.
Advocating for referendums on creating "gender equal" governments.
Seeking positive and constructive comments and essays to post on our web site.
Providing a links page for more information on issues relating to gender equity.
Lobbying governments and politicians.
Providing a printable poster page to promote the Wave Event – Logo Posters & Flyers.
GD Star Rating
loading...
GD Star Rating
loading...
Tags: Politics