Home » Youth
Kids, Teenagers and Young Adults Lead the Way to a Sustainable Future
Submitted by Charlotte on March 19, 2013 – 12:19 pm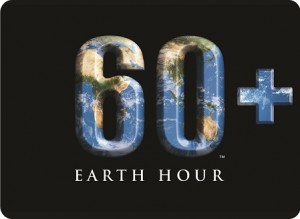 NEW ZEALAND YOUTH ARE INSPIRING PEOPLE TO SAVE THE PLANET THROUGH EARTH HOUR
Kids, Teenagers and Young Adults Lead the Way to a Sustainable Future
"The future belongs to those who prepare for it today," said Malcolm X. No statement better exemplifies the actions of the kids, teenagers and young adults across the globe who are inspiring their communities to take part in Earth Hour in 2013. Their extraordinary stories of courage and determination are inspiring others to follow the lead of these young Earth Hour champions who are rallying their communities to go beyond the hour for Earth Hour on March 23 at 8:30PM.
"It makes so much sense that the young are leading the way towards a sustainable future. From giving up chocolates for a week to planting a million trees in a day, the youth remind us that there is no effort too small and that everyone can do something can to help save the planet," said Andy Ridley, CEO and Co-Founder of Earth Hour.
Individuals
In New Zealand, 17-year-old Rachel Cottam is the Earth Hour champion in her rural town of Lincoln near Christchurch. She continues to coordinate Earth Hour events and this year she's leading a team to organise an acoustic concert. She has recorded a challenge to the Selwyn community, pledging to stop speaking for an entire week if 100 people attend the concert in Lincoln.
Two young performers from the concert, Kusal Ekanayake and Annie Broughton, have also recorded I Will If You Will Challenges. Kusal will dress as a gorilla and play Phil Collins' 'In the Air Tonight' and Annie will perform dressed in scuba gear if 100 people pledge to attend their event.

Some of the youngest Earth Hour champions in New Zealand are found in Tauranga. Papamoa Coast Kindergarten children and their families will process by torchlight along the beach, ending in a dessert picnic and games. It's part of the city wide Big Dessert Night being organised by the Bay of Plenty Envirohub. Neighborhoods are encouraged to get together for candle lit dessert.
No one is too young to participate in Earth Hour, but this year two five year olds are inspiring people to save the planet that they will inherit, making them the youngest Earth Hour heroes yet. In Greece, five-year-old Athenian Panagiotis Kalkavouras said he would stop eating chocolates for a week if 50 people green their balconies for his 'I Will If You Will' challenge. In Thailand, Earth Hour has inspired a five-year-old girl, Leelou, to create a short storybook called "Earth Hour" narrated by Leelou and her Dad.
Not only are preschoolers joining, for the third year running, preschool TV sensation Pocoyo is Earth Hour's Global Kids Ambassador reaching kids through Pocoyo's Ocean Cleanup Game. If 100,000 children go online and play the new Ocean Cleanup Game, Pocoyo and his friends have pledged to help collect over two tons of ocean debris.
In Ireland, Imogen Rabone, Project Co-ordinator of One Million Trees in One Day is also the organizer of Earth Hour in that country. Given the shared goal sustainability through more trees to off-set carbon emissions, Earth Hour and One Million Trees in One Day will collaborate on planting a million young native trees in Ireland during the weekend of Earth Hour between 12 noon on the 22nd March and 12 noon on the 23rd March.
"I believe that many people doing small things can make a huge impact upon our environment for the better and I am amazed at the brilliant ideas at Earth Hour," said Imogen Rabone.
In the UK, 15-year-old Andrew Ashton took it upon himself to convince his Head Teacher to allow him to present 15-minute assemblies to every year group of his 1600-strong secondary school to persuade them to sign up for Earth Hour. He even persuaded his mum to get her company to turn off their lights in their office block for Earth Hour.
Earth Hour's hero in Swaziland is Nathi Mzileni who in 2011, when he was just 15 years old started Earth Hour in his country single-handed. Today he has garnered the support of his government, the media and key businesses to promote Earth Hour, providing an inspiration to all of us.
"The determination of these young people to do something for the planet in the face of enormous obstacles is testament to their unwavering courage, the power of community and the clever use of social media," said Andy Ridley, CEO and Co-Founder of Earth Hour.
In Libya, two determined teenagers made it happen in 2012. Mohammad Nattah had wanted to organize an Earth Hour event in 2011 but he was in the army fighting in the civil war against Gaddafi. After the war, Mohammad Nattah joined Muhammad Bugashata to make Earth Hour the first environmental movement to take place in Libya post–Gaddafi. In 2013, Earth Hour will not only happen in Tripoli and Benghazi but also in three other cities and maybe more.
Schools
The youth are daring their fellow pupils, teachers and communities to save the planet through their schools. So far, students from preschools to universities in 16 countries/territories are organizing their own celebration of Earth Hour.
In China, Earth Hour advocacy starts really young! WWF-China created Green Week, the new Earth Hour tradition with a different environmental action every day. Over 400 kindergartens in China will hold a drawing contest where the estimated 150,000 students draw their interpretation of the seven chosen environmental actions.
In Spain, students from the International School in Barcelona pledged to plant 1000 fruit trees in a developing country if 1000 teachers give one class per month without using photocopies till the end of 2013.
In Bali, Indonesia, Green School Bali Grade 8 students will go paperless for the rest of the school year if 1000 people will each plant a tree.
In Singapore, the National University of Singapore Students' Union group 'Students Against Violation of the Earth' (SAVE) are planning a 'Walking Movement' on their Kent Ridge Campus on the week leading up to the day of Earth Hour where they will hold a free bike day (making bikes available for students to borrow) if 1,000 people pledge to walk for a day.
Earth Hour 2013 will take place at 8.30pm – 9.30pm on Saturday 23 March
GD Star Rating
loading...
GD Star Rating
loading...