Home » Youth
UNICEF Calls for Young New Zealanders to 'Be the Change'
Submitted by Charlotte on April 19, 2013 – 11:48 am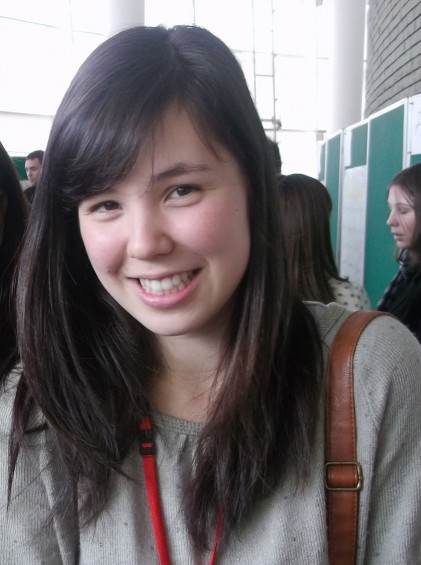 UNICEF NZ (UN Children's Fund)
Media Release
Friday 19 April, 2013
UNICEF Calls for Young New Zealanders to 'Be the Change'

UNICEF NZ (UN Children's Fund) is offering 45 young people from across New Zealand the unique opportunity to attend the UNICEF NZ Youth Congress which is being held in Auckland from July 12-14, 2013.
UNICEF NZ is looking for 15-20 year olds who have a strong interest in world issues, including poverty and health, and are passionate about the rights of children globally.
The Congress will be an opportunity for participants to learn more about children's rights and the issues UNICEF works on, as well as having a practical focus on media skills and campaigning, and how to use communications for advocacy.
This year the event will also have a specific focus on nutrition, poverty in NZ and around the world, and developmental issues in the Pacific. Chosen participants will have the chance to learn more about these topics, share ideas about how to make a difference and gain the skills needed to take action.
Pip Bennett, International Advocacy Manager at UNICEF NZ, said, "If you're a young person with a real passion for children's rights, a true interest in global issues and want to learn how to raise your voice on issues you care about then this congress is for you!
"Our first ever Youth Congress was held in 2011 to coincide with the International Year of Youth. It was such a fantastic event that inspired young people to raise awareness about global issues in their community, and we can't wait for round two this July.'
"Once again, we are preparing for an action packed weekend where you will leave feeling empowered, having met passionate youth from around New Zealand, and be ready to take action – join us to make a difference for children around the world".
For further information on how to apply go to www.unicef.org.nz/YouthCongress.
Applicants must be willing to commit to working with UNICEF following the event. A parent or guardian must support each application. Applications close on Friday 10 May.
-ends-
For further information please contact:
Ella Anselmi
Communications Assistant
04 815 9383/ 021 911 815
Karen Gray
Communications Manager
04 815 9387/ 021 851 263
GD Star Rating
loading...
GD Star Rating
loading...