Home » Music
Global Citizen Concert: standing against extreme poverty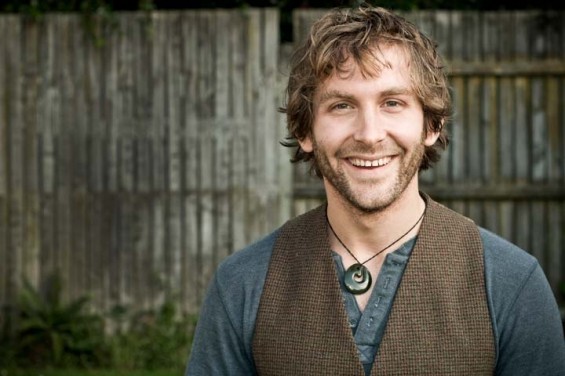 Will Watterson is the New Zealand Country Director for The Global Poverty Project. He has over a decade of experience in theatre, international development, campaigning, global education and youth work. Will is passionate about connecting everyday Kiwis to the big global issues of our time in a way that empowers them to be part of the solution.
Ten years ago I went on a trip that changed my life forever. I found myself in a refugee camp on the border of Burma and Thailand, delivering supplies to a school there. The stories that the refugees shared with me profoundly affected the trajectory of my life. I saw in their stories both intense suffering and injustice but also the most beautiful examples of human courage, perseverance and creativity I had ever seen. It opened my eyes to the fact that there is a big, crazy world out there that it is easy to insulate ourselves from. I promised myself I would never forget what I saw and felt there, and that I would return to New Zealand and try and awaken this sense of 'global citizenship' in others.
Fast forward to 2013, and as the Country Director for the Global Poverty Project in NZ, I am about to launch the biggest project I've ever worked on – the 'Global Citizen' initiative.  Global Citizen made international headlines last September with our Global Festival in Central Park where the Black Keys, Neil Young and the Foo Fighters played to 60,000 fans and to a live-stream audience of over 15 million.  The event raised over a billion dollars to help the world's poor and launched our online platform that mixes activism with the gaming culture of the web. And my team and I are bringing it to New Zealand!
This new model of cyber activism is not just virtual. Global Citizen users will be encouraged to volunteer, advocate for change and take a range meaningful actions.  These deeds earn them points in the platform that they can redeem for incredible rewards like concert tickets, inspiring events, exclusive music downloads and more.
I believe the way to end extreme poverty is to get more people in the discussion, to harness the best minds of this generation. With the saturation of distractions people face, we need to offer an incentive to become more than passive viewers.  The rewards are the 'carrot' we hold out to get people started on a lifetime of learning about social and environmental justice issues.
As part of the New Zealand launch of Global Citizen, we're offering fellow kiwis a very unique reward for getting involved; an intimate Town Hall concert on August 4th with some of the best musicians in the business.  Tiki Taane, Anika Moa, Jamie McDell, Seth Haapu, Ahoribuzz and Maitreya will all stand together to end extreme poverty and call for kiwis to reinvigorate the strong tradition of activism in New Zealand.  The artists will weave their songs with speeches from NZ's top anti-poverty charities to take the audience on a journey and foster a sense of global 'citizenship'. It promises to be an unforgettable evening.
Will Watterson
Tickets for the Global Citizen Concert can be earned on the website, www.globalcitizen.org/nz or purchased directly at http://www.the-edge.co.nz/globalcitizen.aspx
Facebook page: Global Citizen Aotearoa – www.facebook.com/nzglobalcitizen
Facebook event: www.facebook.com/events/427021074062574/
Twitter: @gcconcertnz
For more information, contact Olivia Young on olivia.young@fuseint.com or 021 808 736

GD Star Rating
loading...
GD Star Rating
loading...
Global Citizen Concert: standing against extreme poverty

,
Tags: Global Citizen