Home » Elder
Kiwi home for elderly people runs on faith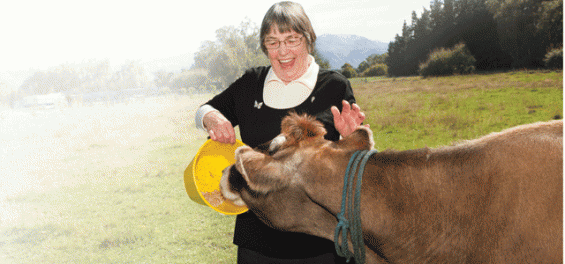 I was inspired to hear about this independent home for the elderly, in Fairlie, which is near Timaru.
This home – and it's important that it's seen as a home, rather a rest home (because it's not funded by government at all) – has been successfully operating, with nothing but community support, for 34 years.
80 year old nurse Alison Neill established Moreh Home in 1979 when her community ran out of home options for their elderly. People pay what they can afford from their pensions to live there. There are generally around 12 – 14 people in residence.
Moreh Home is hugely supported by local businesses who regularly give her massive amounts of food such as trays of eggs, and pallets of bread, and fruit.  It's received hundreds of financial donations over the years.
Alison says this has been her life's work, her passion.
"Residents are not charged for their care. They contribute if they wish or if they can."
I think this is an absolutely amazing example of positive thinking and community connectedness in action.
Read more in the Timaru Herald.
Charlotte Squire
GD Star Rating
loading...
GD Star Rating
loading...
Tags: elder