Home » Blog
Want to save the planet? Focus on it thriving now.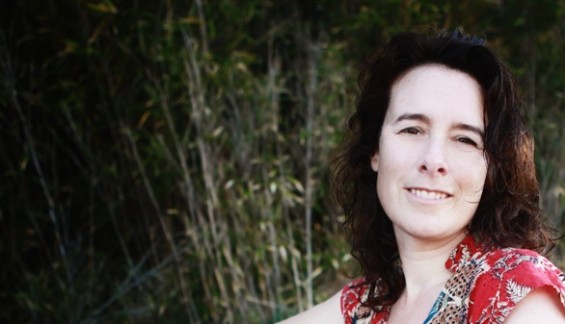 By Charlotte Squire
It wasn't until I left New Zealand to spend time where my ancestors once walked, that I realised how connected I was to the land.
I was no tree-hugger but I did, indeed, find myself dreaming of the native trees and birds of Aotearoa during the days I spent in London.  In some parts of that giant city I couldn't see a tree, not even one tree, for miles.  This astounded me.  Having grown up with great old totara and lavish rata and punga ferns always nearby, I didn't truly know places existed where nature didn't colour a landscape with its wild green.
By day I explored one of the world's great cities and by night the call of the Tui threading through my dreams left me confused and disorientated.  How could it be that the song of a bird I'd grown up around, and readily ignored, would fill my heart with such longing for my homeland?
Three months later I returned to the land I was born. Over time I learned that I lived best when I was near the sea and surrounded in trees.  Without the ocean nearby I grew agitated and restless.  Without the trees nearby I felt lost, my energy slowly draining away.  But when I left the beach, I would feel different, my vitality restored.  And when I was near trees my heart relaxed into the way things should always be.
I guess it was inevitable that I was slowly drawn into the fight to keep our planet healthy.  But as does any fight, it eventually drained me by its very nature of focusing upon and pushing up against the unjust.
So I shifted my focus.  I was always good at day-dreaming.
I began to see clean rivers rushing through our lands.  I saw native forest reaching as far as the eye could see.  I saw clever people feeling good as they became creative and environmentally respectful with power generation and fuel usage and manufacturing.  I saw people, communities, collaborating for commons goals around their land and waters.
Gradually I discovered amazing green designs that kept me inspired, and even amazed at the technology stepping so lightly upon the planet, while bringing comfort into our lives.  I began to meet people who were creating great change for the planet.
Hope grew in my heart.  Intellectually I felt stimulated and excited by the possibilities for a greener world.  I followed my need to share the stories with as many people as I could, hoping to see more optimism and hope in their hearts and minds too.
I wrote songs about it, about our Aotearoa daring to stand tall in all that was with her birds, and fish and hills of green.  She stood shamelessly in the world lime light just as she was, and she inspired the world with her strong sense of self.  Natural.  Beautiful.
And so I shone my light to inspire change, and it was easy.
Today, if you have hopes for your people and your land, I have a suggestion for you.
Imagine it as it could be.  Every day, if only for five minutes morning and night, give your focus to it as you'd like it to be.  And stop focusing on it being unwell.  Great creative, make your vision fun and happy, and full of others just like you who are using their strength and their power to create something good.  Bring in the visual and the auditory if you need it.  Do what ever it takes to know in the depths of your soul that things can change.  Know the story of the change in your heart as you might know the story of finding true love, or coming home to your turangawaewae – your place to stand.
And, with the utmost patience, watch your dream come true.
Charlotte Squire
Charlotte Squire is the founder of Happyzine.
Join Club Happyzine to pay-what-you-can-afford to receive our inspiring good news updates, every Friday.  Also go in weekly draws to win green prizes. Become part of a a growing pool of positive changemakers who feed their minds with hope.
GD Star Rating
loading...
GD Star Rating
loading...
Tags: Environment, planet, positive thinking