Home » Environment
Beekeepers on the rise in NZ, while varroa threat lessons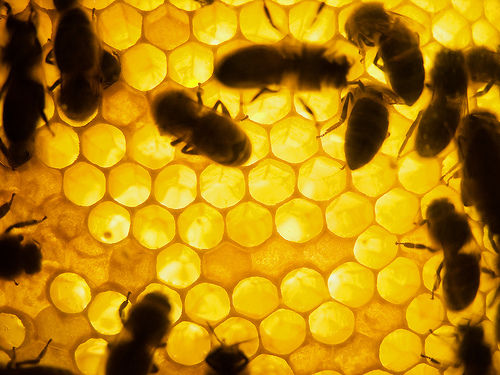 There's hope for the honey bee yet!
Despite threat to the honey bee species by varroa mite, demand for honey and the pollination of crops has lead to an increase in hives around New Zealand.
Stuff reports that registered beehives are up by 7% to 450,000 from last year, wit the honey crop increasing from 10% about 10,300 tonnes.  The North Island is experiencing a particular increase in beekeeping.
Got an inspiring story about the honey bee?  Send it to charlotte@happyzine.co.nz
Get the full Happyzine lowdown and go in the draw to win lush green prizes each week, join Club Happyzine today.
GD Star Rating
loading...
GD Star Rating
loading...
Tags: honey bee