Home » Events
Waitakere Festival engages community in collective vision for the future
Submitted by Charlotte on October 1, 2013 – 9:09 am

West Aucklanders come together!  Here's the low down on the Waitakare Festival, Sunday 27th October, Henderson Park.
The Waitakere Festival is the annual event that both celebrates the West and engages people, businesses and organisations in a collective vision for our future – somewhere with a stunning natural environment, a great social and creative scene, thriving local businesses and where people are connected to their community and local environment.
The event itself is essentially an Eco-Festival disguised as a music festival. It seeks to both serve as a host for strong Westie pride and the cultural ideals, and be a vehicle for inspiring people from all over Auckland to get involved in restoring, maintaining and enhancing our iconic landscape and precious ecosystems. Each year we have hosted Eco City initiatives such as Project Twin Streams, Keep Waitakere Beautiful and many more; working with them to deliver an engaging experience for festival-goers to promote participation in their projects.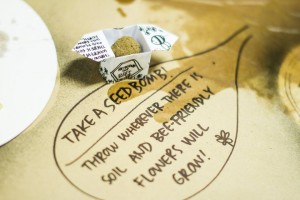 Although the festival has been just one afternoon each year, the real value is realised in how we put it together – months of community engagement. Through this unique approach of community investment, in 2012 over 70% of the resource needed to produce the event came from professional pro-bono and commercial in-kind investment. We believe that this kind of investment is far more valuable than a transaction of money in building the West we want to live in and the culture that goes with it. Our biggest job throughout the year is making people feel good about investing in the West – through the festival and beyond.
In 2013 have been spreading the impact of the Waitakere Festival in engaging the 20-35 young professional demographic in community action in environmental restoration. We've been doing this both through online campaigning and two 'On the Road' events.
Our campaigning has been about local environmental projects and issues such as the North-West Wildlink, Stream Restoration, Coastal Extraction, Kauri Dieback, Bees Colony Collapse (with ones on Zero Waste and Local Food to come); partnering with West-based organisations to deliver these important messages to our demographic. We have achieved great results reaching thousands of new people.
Our first On the Road event held in Piha in July was a resounding success with over 50 attendees getting stuck in to remove two truckloads of noxious weeds, followed by a gig at the Piha Bowler with two of NZ's freshest local bands. Over 90% of the participants had never attended a community environmental event before, and based on the great experience they had they promised not only to come to the next event but also bring their friends! The Titirangi event in September was equally successful with a family vibe and great time had by all. We also had music videos created of these events featuring the music of the bands who played. See the Piha one here and the Titirangi one here.
GD Star Rating
loading...
GD Star Rating
loading...
Tags: west auckland, westies