Home » Blog
Blog: The goodspiracy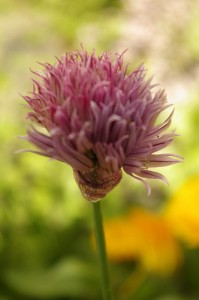 by Charlotte Squire
Sometimes I like to ponderously consider that in every moment, life is conspiring to make my dreams come true.
It's a lovely thought isn't it?  That right now, as you sit here at your computer, gazing idly at Happyzine, someone, or maybe various people, are either consciously or unconsciously committing acts that will lead them to contribute to that dream you've been calling in.
You know what?  The longer I live, the more I notice that people are indeed, working busily, to create something just a little bit better, for themselves, their children, their community, their environment.
In fact, most people I come across have the best of intent, if you take the time to listen to them.
I write stories for a living and I often come across people, from various industries and philosophical perspectives, who are conspiring to offer something positive, something just that little bit better, to their community.  You can't pin these people into any category, social strata, ethnicity, or type.  They just get on with it, not in a super-hero kind of way at all, because they're part of us and we're part of them.  And it just needs to be done.
There's only one thing they have in common – they're breathing.
Next time you look at someone you don't know – thank them for the good they're bringing into your life.  Because you just never know … they could be part of the conspiracy of good!
Charlotte Squire is the founder of www.happyzine.co.nz  This November she's running the:  Online Course – Happyzine Month of Change November 2013!  This course is for people who want to bring positive change into their lives, communities, planet.  30 days of positive focus. Find out more here.
GD Star Rating
loading...
GD Star Rating
loading...