Home » Featured, Wellbeing
Online Course – Happyzine Month of Change November 2013!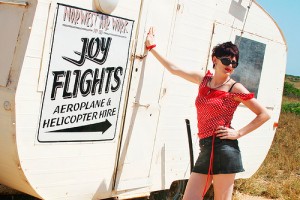 Create your own good news story!
When: November 4th – December 2nd, online.

You hold the power to create profoundly positive change in your life, your environment, and your community.  If you've been waiting for a reason to take the next steps, in any areas of your life, the Happyzine Month of Change is the course for you.
What you get: 30 days of gentle, easy-going tips, tools, and information about positive thinking, designed to fit around your life.  Go at your own pace.  Join us online when you can.  Experience one month of positive focus within a mutually supportive group.
To register your interest in the Happyzine Month of Change: email charlotte@happyzine.co.nz
How the course works:
*  Enter the course and set a SMART (Specific Measurable Attainable Realistic Time bound) goal
*  Commit to one month of positive focus, as you go about your usual day-to-day life
*  Participate in the online facebook group forum
*  Receive regular emails containing bite sized tips and encouragement every few days
*  Share this experience within a forum of positive thinkers
*  Encourage and receive encouragement from other course participants
*  Receive support and encouragement from Charlotte Squire within the forum
*  Commit to applying your choice of positive techniques daily and watch your life bloom!
If you can imagine it as it could be, if you can feel it as it can be, it's totally possible!
Want to make changes in your work life?  Improve your relationship with your partner?  Contribute to positive environmental change? Create great health? Feel more connected to the people around you?  Green your workplace?  Take on a new exciting venture?  Reach higher academically?  Increase your income? Connect more deeply and positively with your friends and family?  Help strengthen your local community? Step up as a leader in your community?  Improve your health?  Reclaim happiness?  Call in 'the one'?  Finally begin that adventure?  What ever it is you dream of, it's completely possible, no matter who you are – with the right attitude.
Use these tried and proven positive thinking techniques and you will call your dreams in –

*  Vision boards
*  Gratitude techniques
*  Positive focus
*  Affirmations
*  Visualization
*  Welcoming the excitement
*  Self-trust
*  Trusting in the moment
*  Personal kindness
*  Finding your centre and returning to it again and again
 Enjoy the process within a group, lead by Happyzine founder Charlotte Squire, a 'down-to-earth', grounded Kiwi who has learned to successfully apply these techniques, creating her ideal life in Golden Bay, New Zealand.
Course cost: Only $99 or $55 for members of Club Happyzine!
How to book your place on the Month of Change – November 2013!
To claim your place on this life changing online course pay $99 to Happyzine, account number: 38-9006-0747456-00, with your first initial and last name as a reference.  Then email: charlotte@happyzine.co.nz.  Note: members of Club Happyzine receive a 50% discount.
Frequently asked questions!
1.  Can I do this from anywhere in the world?
Yes you can, providing you have access to broadband and a computer
2.  How will we talk online as a group?
We'll use a private facebook group for our ongoing private Facebook group discussion.  This is where we'll post the videos and 'handouts' and encouraging information for you to digest, talk about and question Charlotte about at your leisure.  This forum will be also open 24/7 for ongoing discussions and Charlotte Squire will 'drop by' through the week to participate in discussions and answer your questions.  She will endeavor to answer all questions within 24 hours.  We also encourage you to get to know each other, support each other, and set up skype dates.
3.  Can this work around my parenting and family's needs?
Yes, absolutely.  As parents ourselves we're designing this course for busy people.  We'll keep you updated with new information, and you can read or watch it at your leisure around the rest of your life!
4.  How intensive is this course?
You can get whatever you want out of this course.  Go at the pace that suits your needs.  You can keep it to the basics if you need to and simply keep up with the information we give you, or step it up a little and go for it!  The more you put into it, the greater your energy levels!
5.  How about confidentiality – what if I'm not comfortable sharing some of my health questions with people I don't know yet?
We ask participants to agree to keep the discussions, processes and content of this course confidential and to only speak of it to each other.  We know from experience that the more trust we're able to build up on this course, the more we're each able to take from it.
About Charlotte Squire:
Charlotte Squire is the founder of the positive news website Happyzine, lead singer and songwriter of the folk rock band Mohua Sun,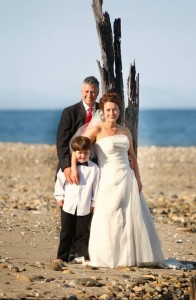 and the Golden Bay reporter for the Nelson Mail. Charlotte leads inspiring online and in-person workshops and courses including Green Dream Launch Pad courses and Positive Writing courses. Her passions are singing, people, family, encouraging others to thrive, and the planet.  She personally uses these techniques regularly and as a result is living the life of her dreams.
"Move slowly,
When I heard about the green dreams launch pad course, my personal life was in a bit of a turmoil to say the least. Lingering thoughts of my green dreams were overshadowed by wanting to get my personal life on track. After encouragement from Charlotte "Nothing happens without reason." I decided to take the course. I couldn't have made a better decision.  Meeting the others, encouraged to let my thoughts go and think big green dreams, has helped me to see how I would like the world and my life to look like.  Charlotte is truely amazing in providing support and reassurance to stick to your dreams: "One step at a time", "Follow your heart" and "Trust the process". After the course I feel I have made the first steps to rediscover myself and over time realise my big green dream for transforming urban transport: "Move slowly and you get there!". Willemijn Vermaat, Green Dreams Course participant, 2011.

"Thanks again for the workshop yesterday, I really valued the time and space to share and reflect on the importance of sharing stories, what "lights our fires" and listening to your music. I liked the rhythm of the workshop – having three parts, and each part repeated 3 times. Music is such a powerful tool and I'm excited to think about all the hearts you will touch when you go on tour!"  Helen Tulett, Passion People Planet participant, 2013.
"The Green Dream Launch Pad course has introduced me to other wonderful green dreamers and to the wise, empathetic and inspirational Charlotte. The course has provided me with strategies to pursue and see my green dream all the way through. I often have what I think are "good ideas" but never have the courage to see them through – this course and the support from Charlotte and encouragement from my fellow green dreamers has changed that because of the enthusiasm everyone has for my idea and also all the practical advice the course as provided." Sarah Pritchett, Green Dreams Course participant, 2011.
"It has been really good to do the green dream course with Charlotte, wonderful encouragement, insightful, very helpful structure to get things going and the support of a group of like minded green dreamers is priceless! I heartily recommend it!"  Gee Heijneman, Green Dream Course participant, 2011.
"It was just what I needed and I got so much out of it, far more than I had imagined beforehand. The strong positive encouragement and emphasis on self belief really helped …" Rebecca Toon, New Zealand – Course participant, 2010.
"Charlotte Squire is one of the most positive, enthusiastic people I know." Anna Lakeman – Mentor Client, 2011.
Charlotte Squire's very own story of positive change: "Hi I'm Charlotte Squire.  I'm the founder of Happyzine and little did I realise six years ago when I started Happyzine how powerfully the positive thinking techniques I was so drawn to would turn my own life around, from rather sad to truly and deeply amazing!  Four years ago I was a solo Mum, exhausted, unhappy, poor and lonely.  The love of my life, and father of my child and I were locked in heartbreaking war.  I had no close friends, and money was a constant struggle.  To cut a long story short I needed to make some changes.  And so I did.  I committed to the positive thinking techniques that had so inspired me back when I discovered them and launched Happyzine.  I applied them daily, and life immediately began to reflect my attitude back to me.  Practicing gratitude, positive focus, trust, visualization, affirmations, self-love, acceptance and many other tools that I continued to discover, I began to do something very important: improve my relationship with myself.  Today I am surrounded in the most wonderful, devoted, loving circle of friends I could have dreamed of.  We are financially secure.  We live in a wonderful home.  And most wonderfully of all – I have my family back.  I married the father of my child just weeks ago at the most glorious wedding.  Our family live happily together in Golden Bay.  I have never felt more profoundly blessed in life.  It's no mistake my life is blooming.  All it took was a positive attitude."
Contact: Charlotte Squire charlotte@happyzine.co.nz 027 525 7455
GD Star Rating
loading...
GD Star Rating
loading...
Tags: courses, positive focus, positive thinking, workshop