Home » Blog
Blog: Kind parenting pays off
Submitted by Charlotte on October 29, 2013 – 8:52 pm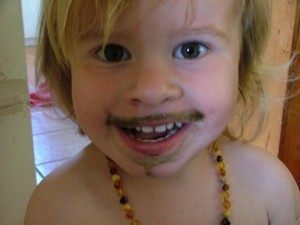 Every parent has different goals for their kid.  Some go for notable academic achievement, some for incredibly polite children who do as they're told.  Me, I go for happiness in my boy.
Someone once said to me, fiercely, "you can never love a child too much!  You can never be too kind to a child."  Then she turned to her girl and said to me "look at her, she's a teenager and everyday she proves to me that love pays off."
Though my husband would tell you, and quite rightly, that I can intellectualize everything, when it comes to parenting I'm lead by this invisible chord that basically tells me what to do.  When it comes to that chord, which goes straight to my gut, I'm very obedient. It's been that way since my son was conceived.  It's one of the clearest, deepest knowings I have – to hear his truth and to honour it, even when I can't literally give him what he's asking for.
I'd choose a happy child over a finished meal.  I'd choose a snuggle and a spontaneous story with my boy, over a strict bedtime.  I'd choose a conversation over time-out, always.
And so we are connected.
He's just turned six.  I watch him conducting himself with his friends and communicating with the people around him and I see a person who knows himself very well.  I see a person who can talk honestly, without blinking, about how he's feeling.  This person has clear, calm boundaries.  He knows what he needs.  And when he enjoys something he is completely there, focused, in the moment.  This is exactly what I always wanted from him – to feel whole.
From this place, he can go anywhere.
And so I wanted to say to those who need to hear it, to those with younger children, who are obeying the same invisible chord – the one that dictates kindness, patience and respect for those little people from day one – it pays off.  The kindness pays off.  And the effects ripple outwards for generations to come.  I know, my ancestors did the same for me.
Charlotte Squire is the founder of www.happyzine.co.nz  This November she's running the:  Online Course – Happyzine Month of Change November 2013!  This course is for people who want to bring positive change into their lives, communities, planet.  30 days of positive focus. Find out more here.
GD Star Rating
loading...
GD Star Rating
loading...
Tags: Blog, gentle parenting