Home » Community
Kiwis make great Mo-Gress this Movember
Submitted by Charlotte on November 19, 2013 – 11:53 am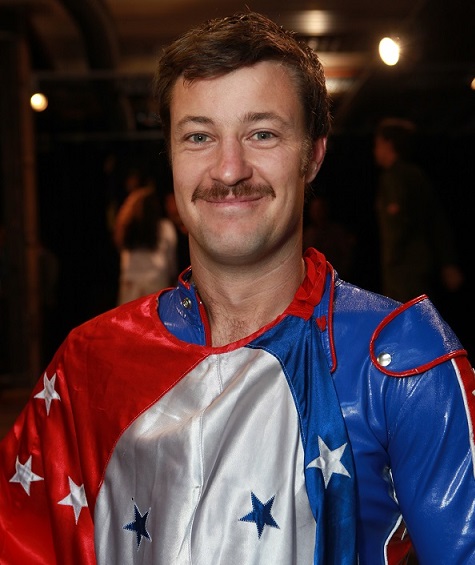 Press Release
Monday 18 November, 2013
MO-GRESS REPORT: Generation Mo Reaches the Mid-Month Milestone
An audible sigh can be heard this week from the 12,668 signed up members of Generation Mo in New Zealand, as the mid-month milestone has just been reached. The point, some might say, of Mo return.
The uncomfortable, itchy early days are now a thing of the past and smoother days lie ahead. At this point, it's important to stop and take stock, to look around and reflect on what has been achieved. It's also a time to steady oneself and acknowledge that there are two weeks to go and there's a need to finish strong.
There are 21 countries officially taking part this year and Movember is also aware of Mo Bros and Mo Sistas dotted around the world. From humble beginnings back in 2003, today Movember is a truly global movement, this week tipping the scales at nearly one million moustache participants supporting prostate cancer, testicular cancer and mental health.
New Zealand is currently sitting at 8th place on the international table in terms of funds raised so far this month. Movember UK is leading the charge in terms of registrations and Canada when it comes to funds raised http://nz.movember.com/leaderboards
Leading the leader-boards in New Zealand are:
·         Highest individual fundraiser: John McBeth who has raised $5025
·         Highest team fundraiser: The Cancer Society who are on $5050, closely followed by Housing New Zealand and the Mexico restaurant group, ACC and Mitre 10.
Chief Kiwi Mo Bro, Robert Dunne, says Movember 2013 has kicked off to a great start and thinks it will finish strong.
"We're going well, but to ensure we end on a high, I'd like to ask anyone taking part but not yet registered to jump online and make their Mo count on the international leaderboard! I'd also like to thank everyone who is flying the flag for men's health. We know we're making a difference with the conversations being generated and the funds being raised but this simply wouldn't be possible without the support of the community," he says
GD Star Rating
loading...
GD Star Rating
loading...
Tags: Health