Home » Youth
Kids imaginations run riot for front yards at Ellerslie Flower Show 2014
Submitted by Charlotte on November 26, 2013 – 6:27 am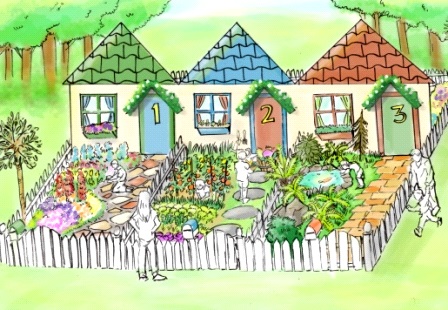 Christchurch City Council
A new school garden category at Ellerslie International Flower Show in 2014 will let young imaginations run riot.
Eight Canterbury schools are vying for top spot in the new category as they create a garden in front of a façade of a street of houses.
"We're expecting some of the most whimsical and colourful design schemes the show has ever seen," says Ellerslie General Manager Kate Hillier.
Sources of inspiration for the gardens range from virtual 3D worlds such as Minecraft and life in the urban red zone to the paintings of Mondrian and the shared Samoan heritage of pupils at St James School.
The new school gardens category follows the impressive entry by Raumati South primary school in this year's Ellerslie show.
St Albans Catholic School's 52 Garden Club members are replicating their successful school flower and vegetable gardens to share with the public at Ellerslie.
The Christchurch students aim to present a delightfully colourful garden that anyone can create.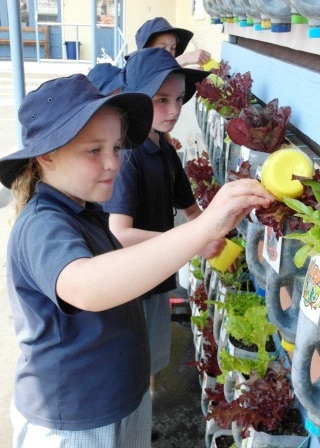 Learning Support Worker and School Gardener Nicky Ryan-Yates says the club's catchphrase is 'growing to enjoy, growing to share.'
"It's all about the enjoyment of planting, growing and taking care of our vegetables and flowers.
The Garden Club also provides a wonderful learning environment for our school family as well as supporting the needs of the St Vincent de Paul parish group.
Many visitors to our school comment on the colourful flowers, which are all carefully nurtured by the club members."
Alexandra, aged 11, added "Once we've grown everything, we harvest it, give it to the Sisters and they give it to the people who don't have enough."
GD Star Rating
loading...
GD Star Rating
loading...
Tags: christchurch, gardens