Home » Community
Inspired by his ancestors – green pro-surfer Daniel Kereopa
Submitted by Charlotte on January 22, 2014 – 6:00 pm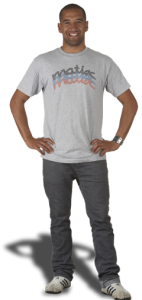 by Charlotte Squire
New Zealand pro-surfer, father, brother and uncle Daniel Kereopa, says the beach has taught him "everything he knows" about life and that he has been brought up to respect the land and the ocean.  He says he has trouble living knowing that people don't respect the beach as much as he does, though he's certainly "not a saint".
Daniel is a Project Litefoot Ambassador, meaning he's made a commitment to lessen his environmental footprint by competing against other top ranking Kiwi sportspeople who are doing the same.  In Daniel's case, he committed to building an eco-house, with a particular focus on solar power.
Fresh back from the National surf championships in Gisborne, Daniel said he'd recently finished building his eco-home using "slightly different materials" that would self sufficiently both heat the home and sound proof it.  He said his eco-home had "worked out well" for he and his whanau.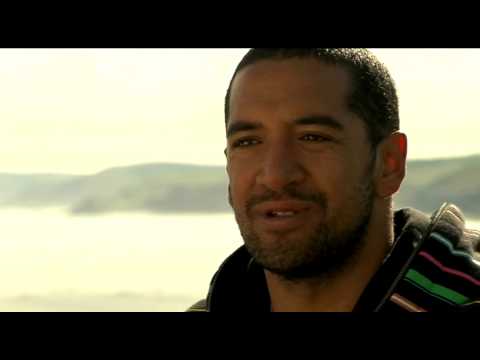 Daniel said there are lots of environmentally aware surfers in his world, in fact "we're all quite in turn with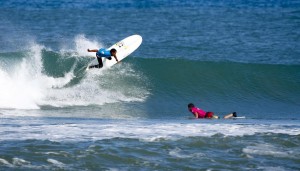 the environment we live in, because we're part of it.  Generally we're not the norm."
He said the stories  of his ancestors paved the way for his love of the planet.
"I think the people who cemented my view on how to treat the environment were my Mum and Dad, but generations before that, who walked before us, who passed on the stories to us did that too.  50 or 60 years ago there weren't as many things available to use as the are now."

"I believed in those stories – that if you treat nature with care she'll be kind to us.  I live by that story.  It's a generation thing," he said.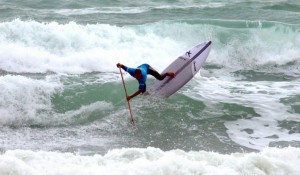 Daniel said he was passing those stories onto his kids.
Love news like this as much as we love bringing it to you?  Join Club Happyzine and get your good news serving every Friday.

To find out more about Project Litefoot – a charitable trust lead by top Kiwi sports people how are competing against each other to see who can reduce their environmental impact the most, check out their site.
GD Star Rating
loading...
GD Star Rating
loading...