Home » Maori
Wiremu Grace presents 'Ka Mate. The haka. The legend' in Motueka
Submitted by Charlotte on February 23, 2014 – 8:51 pm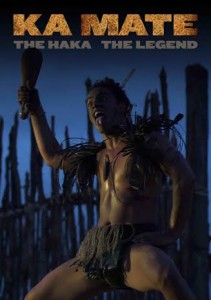 Upcoming event at the Gecko Theatre, Motueka
Contemporary Maori Film
Sunday, March 2nd, 5.30pm
Wiremu Grace, Maori film writer and director from Wellington, will be showing his latest 52min documentary "Ka Mate. The haka. The legend." (2012) as well as his award-winning 13min short film "Turangawaewae – A place to stand" (2003). The latter screened at Cannes and other Film Festivals around the world.
  The haka, Ka Mate, is not only New Zealand's most singular instantly recognisable image throughout the world; it is arguably our most controversial. Honoured, celebrated, revered; Satirised and plagiarized, it's even been through the courts. Ka mate the Haka the Legend is a story of survival, the survival of a man, a people and a haka. This documentary not only reveals the way in which Ka Mate rose to worldwide recognition, it also illustrates the relationship Ngati Toa have had and continue to have with the haka. From the early eighteen hundreds through to the modern day, Ka Mate has survived and so have the people from whom the haka descends.
   Both stories are told from a distinct Maori perspective whilst also being informative and universal in the themes they explore.
Wiremu is happy to have Q&A after the screenings with DVDs of the films also for sale.
  Contribution: $10-15
GD Star Rating
loading...
GD Star Rating
loading...