Home » Business
Nature park to be run with permaculture principles
Submitted by Charlotte on February 27, 2014 – 8:20 pm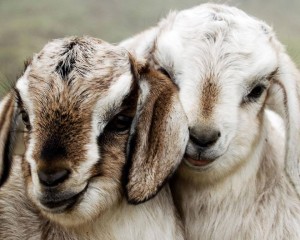 The Nelson Mail has reported that Golden Bay's Bencarri Farm, the nature park world famous for its tame eels and assortment of tame animals, has been taken over by a collective of people who plan to run it along permaculture principles.
"Observe and interact, it's the first principle of permaculture.  It just seems a really important skills set for these times, with the spectre of peak oil still looming on the horizon, I think permaculture still offers a really useful tool kit of principles and techniques.  "Applying permaculture to Bencarri, I'd really love to see this becoming a permaculture education centre," said entrepreneur and owner of Bencarri Farm Ian Purves.
The article also said that when the Bencarri animals don't feel like coming to work, they stay home on "the hills of Golden Bay."
Read the article in the Nelson Mail here.
GD Star Rating
loading...
GD Star Rating
loading...
Nature park to be run with permaculture principles

,
Tags: Permaculture