Home » Community, Featured
Fairtrade Auckland Trust Celebrates Two Years of Auckland as a Fairtrade City
Submitted by Charlotte on May 2, 2014 – 1:59 pm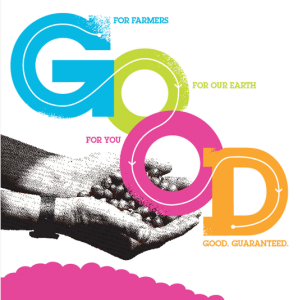 Community group, Fair Trade Auckland Trust are celebrating two years of Auckland being a fairtrade city with an event on the 6th of May at  Ponsonby Central between 6:30pm and 8:00pm. There will also be a "pop-up space" running throughout the week, hosting various organizations that promote fair trade and local fair trade certified businesses.
 The event will consist of delicious fair trade refreshments provided by local businesses and speeches from the Deputy Mayor Penny Hulse, the chair of the Fair Trade Auckland Trust Sam Drumm and a fair trade cocoa farmer Rose Mensah from Ghana. The hosted "pop-up space" will run throughout the week from Saturday 3rd of May until Saturday 10th of May. The space will be hosted by different local fair trade focused organizations and businesses, which will hold the space at different times throughout the week.
Fair Trade Auckland Trust's celebrations are focused on honouring the two year anniversary of Auckland being declared an official Fair Trade City under the Fair Trade Association's international criteria. A key part of this declaration was the Auckland Council making a commitment to supply fair trade certified products at all council offices and also to support the proliferation of fair trade products throughout the city.
Since May 2012, Auckland Council has successfully implemented this aspect of the transition with large volumes of fairtrade products being procured and consumed at their various offices across the city. The tangible statistical outcomes of this, sourced from an Auckland Council procurement report will be released at the event, and via a press release follow-up on the 6th of May.
GD Star Rating
loading...
GD Star Rating
loading...
Tags: Auckland