Home » Community, Featured
Localising Food Project: Building vibrant sustainable communities
Submitted by Charlotte on May 13, 2014 – 2:39 pm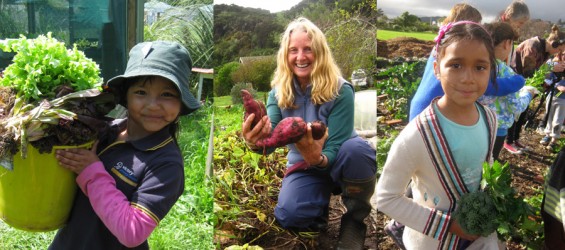 Robina McCurdy has been working on Earthcare Education Aotearoa's 'Localising Food Project', as she believes its one of the most effective ways to build vibrant sustainable communities around the country.
The Localising Food Project team have captured 200 short film stories to show how it can be possible to counter crises of diet related ill-health and family poverty (270,000 kiwi kids are either malnourished or going hungry) and provide the means to reduce the environmental impacts of globalized food systems, while empowering people to create stronger, more connected communities and greater local food security, (all important in our volatile and fast moving times).
The Localising Food Project has just launched its Crowd Funding campaign on Pledge Me, to raise money to complete its 1st of five documentaries.  This 'Growing Schools' doco is intended to make a huge difference to children's wellbeing through NZ.  Visit:  http://www.pledgeme.co.nz/projects/2054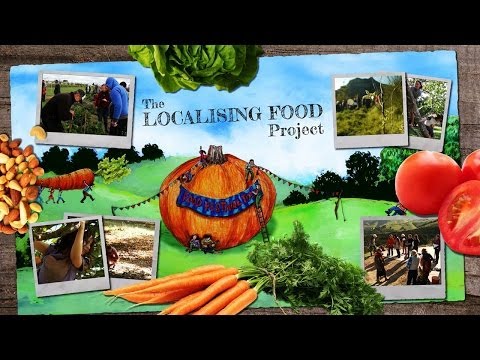 Robina encourages everyone to share about these exciting developments via email, social media and simply talking to people. Join the new forum, and sign up to the newsletter on the website, so you can follow the Localising Food Project into the future and apply what inspires you, to your own land and locality.
The Localising Food Project has come this far from the thousands of hours of dedicated voluntary effort by a team of people who care and believe in creating a sustainable future for our country and our world – and YOU can help take it the next step!   What's most needed now is to get our first doco out.  Pledge Me is the route to go to make that happen!
Crowd Funding campaigns work because enough caring folk give some energy and $ to bring it collectively together.
Your support will help bring this dedicated work to fruition… and help change the world!
GD Star Rating
loading...
GD Star Rating
loading...
Tags: Localising Food Project, pledgeme, Sustainable communities