Home » Arts
Do you know who I am? Warm blooded human seeks to challenge assumptions in kickstarter funded film
Submitted by Charlotte on April 8, 2015 – 6:00 am
By Sam Orchard.
It happens everyday, in multiple ways.
Walking down the street, buying coffee, heading to work.
We look, we judge, we make snap assumptions about people.
For Philip Patston it's, perhaps, even more apparent. People make snap assumptions about Philip's vulnerability because he uses a wheelchair.
"As a person with a visually obvious experience of disability (which I prefer to term "unique function and experience"), every encounter with someone who doesn't know me is veiled, impacted and infused with their ideas, stereotypes and assumptions about me," he said.
"I'm also gay, which is not visually obviously (unless I go to extremes to make it so), creating another set of assumptions in strangers. Ironically, my white male privilege tends to pass unnoticed, shrouded by my noticeable, assumed vulnerability, due to my unique function."
Philip has spent a career examining, and disrupting, assumptions and stereotypes about him.
He was given a diagnosis of Cerebral Palsy at birth, and his parents were told that he would never talk, walk or live independently. He moved out of home at 17, and has been living independently for over thirty years. He started a BA in Psychology, trained as a counsellor and social worker, had a 15-year career as a professional comedian and now runs his own business. As for walking "Well, I did that too but gave it up in my forties." He laughs.
Philip has created a number of resources that act as 'conversation starters' about the ways in which we engage with difference. He co-created a children's book about a young person who has a friend in a wheelchair. The book looks at the world from a young person's eyes, imagining his friend as a superhero.
The book is a great resource to reframe the common perceptions of people in wheelchairs as 'broken' or 'weak'. Instead we learn that Jack's friend can use his chair to go really fast (so he's way faster going up a hill than Jack), he can do cool tricks in the skate park, and gets to miss class to do 'super hero training' (aka physiotherapy).
This reframing of labels like 'disability' continued in his music video "As Love Draws Near" :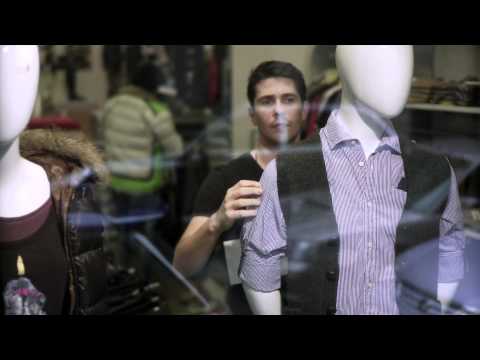 The song examines the way we label one another, and the importance of looking beyond what seems obvious at first glance. It illustrates the ways in which labels often box us in, and prevent us from seeing the whole person.
Philip is currently working on a short film "Who We Are" that goes deeper. This new film will ask why and how we label, and explore the effects of this, both on individuals and humanity in general.
Philip is crowdfunding for this project. You can read more at: http://kck.st/1E9ElGD
GD Star Rating
loading...
GD Star Rating
loading...