Home » Eat Local challenge
The hunger of eating local sets in, and here's how Mel from Tukurua deals with it
By Melanie Walker, Tukurua
Kiwis eating food grown and produced within a 200 km radius for 30 days of April in the Happyzine Eat Local Challenge.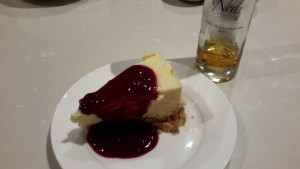 I'm hungrier.  Between meals. When all the food is made from scratch it takes longer to make snacks so I'm not. Fruit and nuts were going to be the snacks but you use up more energy peeling, cracking, extracting, slicing than you get from eating them.
We have way less rubbish. Hardly any.
Its really hard to go out to a restaurant for dinner. Takeaways are impossible.
Supermarket spending down to $10 this week.
The local cold pressed olive oil and locally made cheeses are very, very expensive but everything else has been cheaper or free.
Not enjoying going out and turning down food. Normally I'm naturally appreciative of any food anyone makes me and it has been a very social easter and school holiday season so we've been going out and sharing food nearly every second night. I don't enjoy quizzing people whats in their food then turning it down. On a positive note there have been some interesting discussions that result out of this, and some kind folk have
made local food for me. But I feel like I have orthorexia nervosa (see http://www.eufic.org/article/en/artid/orthorexia-nervosa/ [1]) and that is definately not me.
The only time so far I have given in was when we were out and there was only this to eat. (See attachment). Not only did it look amazing but if I didn't eat it I would have been the only dick in the room watching everyone else eat it. (Ironically, being a cheesecake, this could actually have been made out of local ingredients).
At the end of next week we're going to Karamea and meeting up with family for four days. We will be sharing food all this time. I have already decided that while I will take my local food with me and cook with it,  I am not going to torture me or anyone else by restricting myself to eating  just that, for all of the above reasons.
I have moments of feeling weary of having to think about what I'm going to eat. Days where I have no enthusiasm for being creative and innovative with relatively few (few for a 21st century girl, anyway) ingredients. Mostly I am loving the creative challenge of coming up with new ideas and inventing dishes.
To be really authentic it would have been good to have more notice. That way you have time to fatten the beasts and kill them, make the cheese 3 months ahead and have it ready. Local food is slow food.
Cheers
Melanie
GD Star Rating
loading...
GD Star Rating
loading...
Tags: eat local, eat local challenge