Home » Eat Local challenge
Eating local brings a tummy bug to Sarah the Gardener and her Reluctant Diggers
By Sarah O'Neil of team 'Sarah the Gardener and her Reluctant Diggers' – based in Waikato.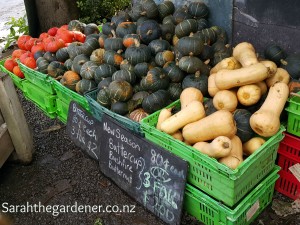 There is definitely a guaranteed way to ensure you don't eat anything not local.  Get a tummy bug.
We had another challenging weekend away from home and we weren't quite sure how to play it so we tried to overlap the circles as best we could, but preferred local to our new temporary zone.
We discovered an excellent bakery that made all its own food and we had no trouble eating it as we have already decided flour is in our original zone.  Being in someone else's home it is a little tricky to dictate
the food served, even if it is your mum.  But she was really supportive and took me to a local market garden when we stocked up on veggies and eggs from right there and then.
As we were catering for a rather large-ish family gathering we brought some of our own lamb with us and were mocked for adding food miles to it.   Ok, not ideal, but we had them talking about the issue so lamb aside, the objective was achieved.  There was a vegetarian at the table so I turned a blind eye to local to ensure he had enough protein etc to have a satisfying meal.  Everyone was left in no doubt that that pasta, feta and sundried tomato stuffed pumpkin had ingredients from as far afield as Turkey.  I didn't eat any, but satisfied myself with the amazing roasted veggies and a pav dressed with cream from within a zone and passionfruit from mum's vine.  Yay for the sugar wild card.  The fruit salad was lacking in apricot as I was shocked to discover both our favourite traditional canned fruit companies sourced their apricots from South Africa.  What's wrong with the ones we grow here?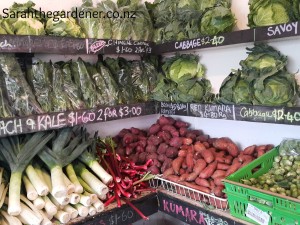 We also had an extended family afternoon tea.  I was very good and held back from the choccy bikkies and coconut dusted lamingtons.  I can't vouch for the rest of the team, but there was only so much chiding you can do before drawing attention to the local challenge becomes making a scene.
Then with a full day stretched out ahead of us to drive home we stopped about half way and decided filled rolls should closely meet the local requirements.   We should have just stopped at McDonalds as the quality of food can be guaranteed.  Not long after arriving home my tummy started to rumble and then descended in to full blown tummy bug.  Hubby the Un-Gardener was stricken too.  The kids were ok – luckily.  As a result we are more than meeting the Eat Local Challenge as we are eating nothing.  This should pass soon and we can continue on our journey.
Come again soon – we're having a party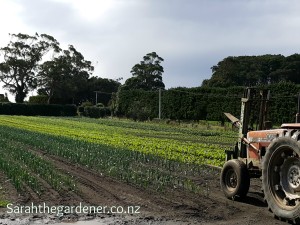 GD Star Rating
loading...
GD Star Rating
loading...
Tags: eat local challenge