Home » Eat Local challenge
Sarah the Gardener is locally romantic
Submitted by Charlotte on April 29, 2015 – 9:47 am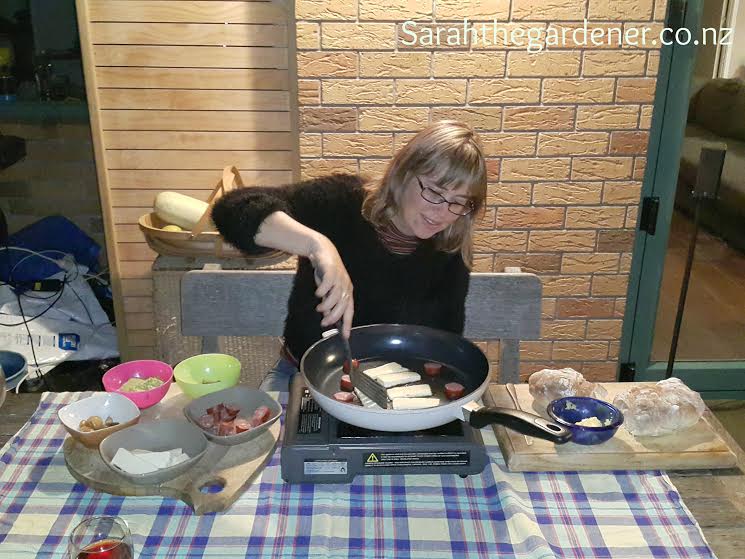 The kids went way to camp for the weekend.  I was tempted to put they can only eat locally sourced food in the dietary requirements of the consent form, but as my pen hovered over the box, I decided this was probably going a bit far as there were a lot of kids attending and some who actually had more serious food concerns. So I just joked about it as I handed them over and the kids got a weekend off and a much longed for opportunity to eat like 'normal' people.
For us it was a little different.  Not often finding ourselves in a childless state, we sat in our empty, quiet home and thought, how nice would it be to go out for dinner without having to worry about babysitters and could linger over a delicious meal prepared by someone else.  I had a bit of a hankering for curry.  Then it dawned on us.  There is no way we would be able to confirm it was local, without raising the ire of the chef.  It would probably be a more relaxed and pleasant meal if we self-catered at home.  It was too late to go to the butcher so we took our chances with the supermarket.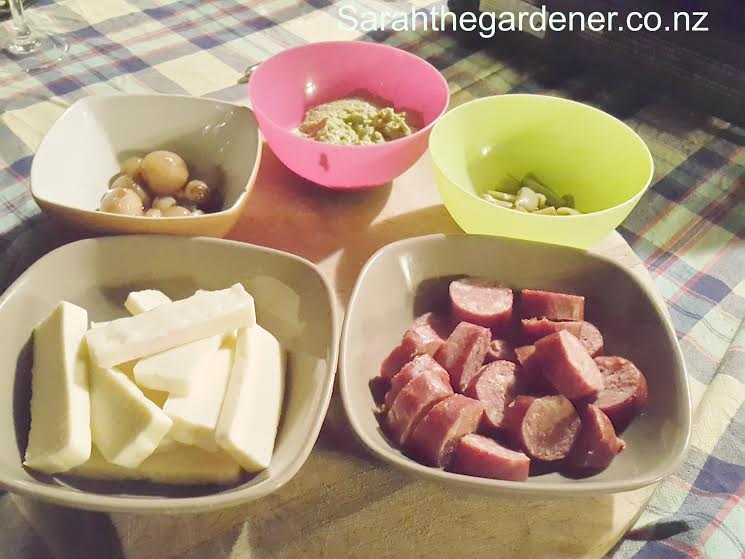 There were already the tried and trusted food, (and wine) and so we stocked up on Puhoi cheese, and salami sausage the bemused deli staff assured us was local and produced the wholesale label for us to see.  We even found ice cream that fitted in with the localness.  I don't know why we hadn't thought of it before – it would have gone a long way towards soothing the chocolate cravings.  So alongside pickles and preserves from home and a loaf of homemade fancy bread for the occasion we had a wonderful array of nibbly food to indulge in while we enjoyed our temporary childless state and watched a movie.  Having said that we promptly fell asleep during the movie at some ridiculously early hour.
Picking the kids up from the camp was fraught with difficulty as there was a meal provided for the families to share in together.  By now everyone knew we were on this mad capped scheme as it had been featured in the local paper, and so I was torn between my integrity and my hunger.   My hunger won, and the server assured me the food was local, although his assurance was accompanied by a nod and a wink so I ate it on face value, but it sat uncomfortably in my tummy.  The drinks servers were more 'supportive' and wouldn't let me have any declaring to all 'it wasn't local'.
Having said that – seeing me eating food that may or may not have been local, prompted much discussion so I think despite the consumption the challenge was successful as yet again awareness was raised.
Come again soon – the guilt free consumption of chocolate and French champagne is not too far away.  (Although will it ever be guilt free again?)
Sarah the Gardener  : o )
GD Star Rating
loading...
GD Star Rating
loading...
Tags: eat local challenge