Home » Featured, Youth
Student volunteer army still sharing the love in Christchurch
Submitted by Charlotte on May 22, 2015 – 6:00 am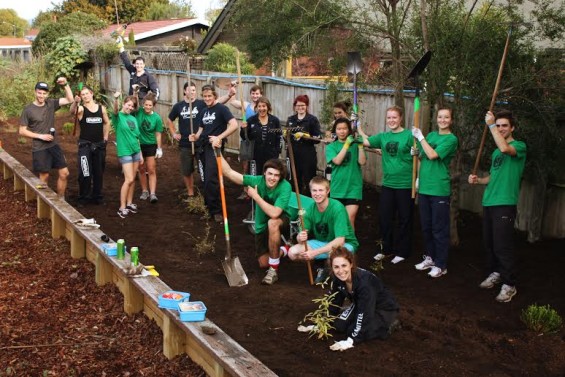 Christchurch's student army are still helping out in a recovering city.
This Saturday 23rd May, the Student Volunteer Army (SVA) with the support of City Care, will spend the day volunteering in the Christchurch community of Phillipstown.
Lucy McLeod, President of the SVA, says, "Phillipstown has been through a tough time recently, especially with the closing of the Phillipstown Primary School, and SVA sees an opportunity to help a community in need. SVA wants to show Phillipstown that we care, and we want to re-engage the wider Christchurch community with this area."
Connect the Community has been SVA's biggest event for the last two years, with a turnout of approximately 150 members each time. The first year SVA helped out in Burwood, and the second year in Riccarton/Ilam. This year City Care Connect the Community will be SVA's primary event once again.
The SVA aims to hold this event again next year to help another community within Christchurch.
For further information: Lucy McLeod, Student Volunteer Army President on 027 637 5783 or president@sva.org.nz
GD Star Rating
loading...
GD Star Rating
loading...
Tags: student volunteer army, SVA