Home » Community
Wellington Real Food Challenge this July
Submitted by Charlotte on July 1, 2015 – 11:35 am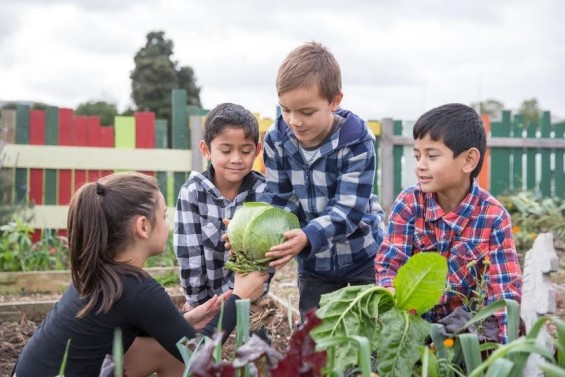 By Sarah Adams – Wellington City Council
"How can we ensure access to fresh and healthy food for everyone in the Wellington region – now and into the future?" This is the question being addressed in The Real Food Challenge event being hosted by Hutt City Council, Wellington City Council and regional food entities who are forming a regional food alliance as the scale and scope of small fresh food providers grows across the Wellington region.
This event will provide an opportunity for discussion on the regional food map development and a survey undertaken by the regional food alliance that examined the status of community food development. There will be presentation from the Council representatives on what they are doing and where they see things going.
The Real Food Challenge is happening 23-24 July 2015.
"This event is timely, given the increased public awareness and interest in having healthy food options more available in our community. I hope that we have a discussion around how we can improve the structure for community food development so that everyone involved in this vibrant and growing sector in the wider Wellington region is better placed for growth" says Julie Harris from Community Pick Fruit Wellington.
The event will include a panel discussion on Supporting People in need to have access to healthy food.  Matt Dagger from Kaibosh Food Rescue in Wellington and Julia Milne from the Common Unity project in Lower Hutt will be on the panel with other representatives of the community.
From Christchurch, Bailey Perryman is coming to talk about the social enterprises he is working on as part of the rejuvenation of two Urban Agriculture social enterprises he has been involved in establishing, Garden City 2.0 local food distribution hub and a new youth focused enterprise.
"This event is an excellent opportunity for the public and those interested or involved with community food activities to participate in discussions on how we all best move forward to provide a platform for growth of this sector of our region. The event is being held at the mezzanine room at the Central Library in Wellington on 23-24 July. The evening function will include an opportunity to enjoy food from the Common Unity project based at Epuni School and Community Fruit Wellington.
To register for this event please click on the image below. For further information please contact Sarah Adams at Wellington City Council at sarah.adams@wcc.govt.nz or Julie Harris at Community Fruit
Wellington at pickfruitnthwellington@gmail.com.
GD Star Rating
loading...
GD Star Rating
loading...
Tags: Food