Home » Events
New Zealand Ninja Baking Drop
Submitted by Charlotte on July 6, 2015 – 6:00 am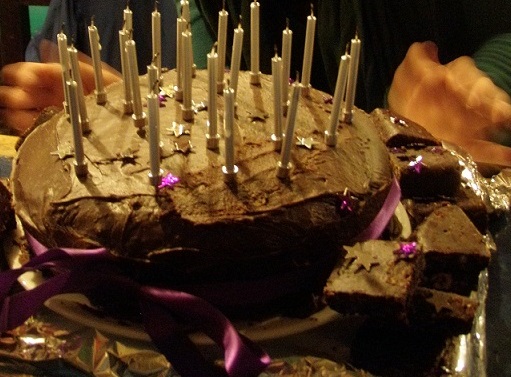 NATIONAL RANDOM ACTS OF KINDNESS EVENT!
New Zealand Ninja Baking Drop – By Joyce McDonald
Fancy doing something you love to make someone else's day?  In celebration of New Zealand's national Random Acts of Kindness day (Tuesday 1st September) we are holding a 'NZ Ninja Baking Drop' event which will be held on Saturday 29th and Sunday 30th August 2015.
A 'Ninja Baking Drop' is where people who have registered as bakers bake for total strangers who have been nominated from people to receive a random act of kindness. The bakers while then in 'stealth mode' go and leave a parcel of fresh baking on their doorstep. Each parcel is neatly packaged in packaging that they can keep along with a poem and ingredients information. Nominations are sent in by neighbours, friends, teachers, family, sports coaches basically anyone who knows of someone that could do with a little act of kindness. Those that would like to be involved register as bakers where they happily give up some of their time, spare ingredients and love to put together a nice package of baking to drop off to a nomination near them. The baker then leaves feeling good about an act of kindness and knowing they have just made someone's day.
We are not a business nor are we a charity. No money is exchanged and no baking is sold. We are a 'project' or an 'initiative' that's purpose is to pull together many kind hearted New Zealanders to carry out acts of kindness through surprise baking drops.
Everything is done through the goodness of each person's heart, from one heart to another.
For more information see our website: http://www.nzninjabakingdrop.weebly.com
Follow the event updates on Facebook: http://www.facebook.com/nzninjabakingdrop
To register as a baker: http://nzninjabakingdrop.weebly.com/bakers­registration.html
To nominate someone special: http://nzninjabakingdrop.weebly.com/nominations.html
NZ Ninja Baking Drop
nzninjabakingdrop@gmail.com
GD Star Rating
loading...
GD Star Rating
loading...
Tags: RAK, random acts of kindness