Home » Community
Only fives days left to fund world changing technology
Submitted by Charlotte on July 10, 2015 – 2:21 pm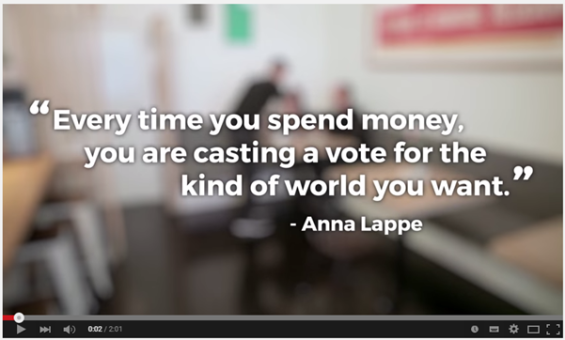 Conscious Consumers
New Zealand businesses and consumers have generously pledged over $51,000 in 5 weeks to support the Conscious Consumers crowdfunding campaign, which promises to develop new technology that rewards planet-friendly businesses.
Over 100 businesses and 20 charities are backing the campaign, donating funds to build a world-first online payment system which tracks money spent in businesses that are doing good for people and the planet.
The latest boost to the campaign has come from the Sustainable Initiatives Fund Trust (SIFT), who have just made a donation of $10,000, pushing the Good Spend Counter closer to its target of $75,000. SIFT is based in Canterbury and fund projects that create or inspire long term environmental benefits.
They follow in the footsteps of Fair Trade New Zealand, BioGro Organics and Enviro-mark Solutions who together have donated $15,000, as well as Kiwibank and Wellington City Council who each pledged $1,000.
"It's been an emotional five weeks and our team have been blown away by the support shown. We are determined to reach our goal of $75,000 so that we can help consumers to transfer every dollar they spend into a vote for a better world" said Ben Gleisner, Director of Conscious Consumers.
If the campaign doesn't reach its goal of $75,000 by 15 July then Conscious Consumers will not get any money and the idea won't happen. With six days to go, there is still plenty of time to make a pledge and choose from $50,000 worth of rewards, ranging from fair trade coffee to an eco-weekend away.
GD Star Rating
loading...
GD Star Rating
loading...
Tags: conscious consumers