Home » Happiness
Ten questions with Happiness Experiment founder and Kiwi: Tamara Waugh
Submitted by Charlotte on July 27, 2015 – 11:10 am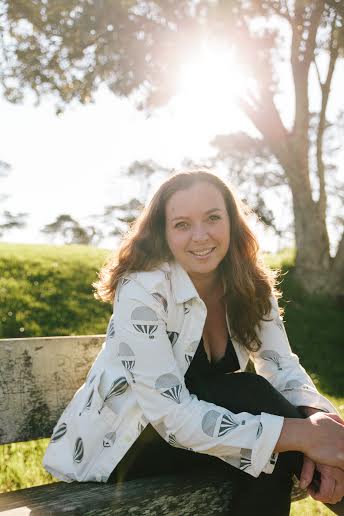 What is The Happiness Experiment?
The Happiness Experiment is all about empowering people into extraordinary action. We promote positive change challenges for our audience to engage in, the power of gratitude through the practice of #3goodthings, inform with news and articles about tools and scientific evidence of change through gratitude, mindfulness, meditation, positive psychology and compassion.
How did it come to exist?
Through my own personal experiences with sexual abuse, drug addictions and major mental illnesses, medication was not working for me any longer.  I was still living in a world of despair, pain and anguish, a constant battle with myself, and the people around me.
I wanted to find tools that enhanced my good experiences so I could live them wholeheartedly every day with my daughter, and feel balanced and stable in my choices.
During a weekend in hospital from the extremities of my 30th birthday celebrations, my dad bought my three year old daughter to see me and when I looked into her eyes and saw the concern for me, knowing as a single mother, I was all she had, I realized something had to change. I swore I would never take any medication for my depression again.
A few days later a friend challenged me to 100 days of #3goodthings and 13 minutes of meditation every day. To keep myself accountable, I posted my #3goodthings on Facebook. Within two weeks my whole perception and outlook changed. I stepped out into the world each day with optimism and an energy generated by love, acceptance and peace. Each of the good things I was sharing with the world was coming back to me 3-fold.
My daily gratitude's became a source of inspiration to many, to the point where people would come up to me in the street and express their thanks and encouragement. We decided to create a platform for others to start the practice of #3goodthings, and this over the last three years has built a community of empowered, inspired and compassionate individuals as far reaching as India and Brazil.
What kind of difference is it making out there in the world?
I am a strong believer (and it is also scientific fact) that everything we feed our minds, generates thoughts and those thoughts generate emotions and those emotions contribute to how we approach our work, our relationships and ourselves. If every single person on Facebook only shared encouraging, insightful, helpful and compassionate things the influences on our thoughts and emotions would result in a happier, innovative, creative more nourishing existence. We would become more accepting of the not so nice parts of ourselves and learn to use feelings like anguish, fear and anger for the positive outcomes they should be used for.
I think this in itself is making a difference to the world, it may be a small difference in terms of reach (at present), but it can also be the life changing difference for one person. And that one person will then make their own ripples of goodness, making an impact on potentially thousands, and each of those people will make their own ripples, and so on.
Tell us about your background – pre-happiness experiment 
My life pre-THE was disheveled… I lived with my messy mind because I wasn't aware there was another way to live. There was a lot of dissociation and distance from feelings. Life was a constant battleground, I was always prepared for the worst, living in my fight or flight mode. Like a rumbling volcano, waiting for the moment I would have to erupt again. Yes, I would have considered myself successful, but the way I approached the world was with intensity and pain. I was driven by fear. I had no idea what it meant to be present, to stop and enjoy the moment.
What's one piece of advice you'd give people about living a happy life?
Life is about enjoying the journey. Do more of what feels good, and in order to do that you have to figure out what actually feels good, in your core. Then you can work out what or who needs to be eliminated, in order to fill your life with more of the good stuff. If you are constantly and consistently mindful instead of mind-full you will always know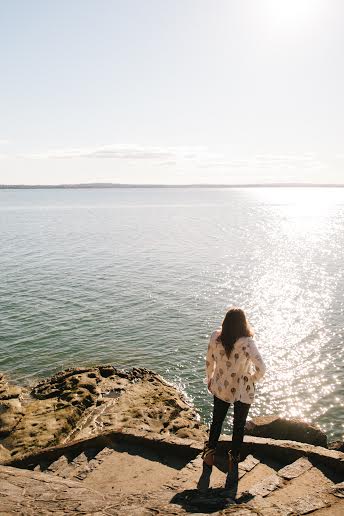 when you need to re-establish your balance.
What's one challenge you personally experience when striving to live a happy life and how do you approach it?
Depression is my constant opponent. The black dog will always be waiting to be fed. I approach my opponent as a consistent learning platform.  Pulling out the tools from my tool belt that need to be used at the time.  Sometimes it takes something as simple as playing music that makes me feel good or a little extra mindfulness meditation and at other times it takes my army of carefully selected amazing friends and family to drag me out kicking and screaming. But every time no matter what the affects have been, I always find the lessons and I always find gratitude.
Most of the time I find enlightenment and enrichment that is elating. Like you have just come up for air out of the depths of the dark sea. And each of the lessons brings me closer to being able to catch myself before I stumble the next time.
Three words to describe yourself?
Compassionate, Wise and Driven.
What did you have for breakfast this morning?
Two eggs on a piece of toast smothered in butter with hot sauce 😉
What do you do to relax?
Get in my own space, meditate and listen to music. Music is the master.
What's next?  What are your future plans in this field?
Brainy Box! I'm currently building a social enterprise.  Brainy Box is a progressive learning toolbox incorporating mentorship, purpose, connection and technology. We aim to engage and support youth to navigate their way to greater social and emotional resilience. Helping them understand their own innovation, creativity and resiliency, which is critical to shaping their future success.
Brainy Box is arranged around three themes: create, fit and mind.  Each theme includes a personal challenge, up to five interactive gifts, a personal guidance mentor, and access to a social media platform to keep in touch.
GD Star Rating
loading...
GD Star Rating
loading...
Ten questions with Happiness Experiment founder and Kiwi: Tamara Waugh

,
Tags: happiness experiment