Home » Happiness
Inspiring people invited to apply for funds to do their thing
Submitted by Charlotte on July 31, 2015 – 4:00 am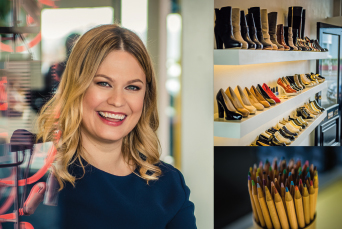 New Zealanders are well known for their Kiwi can-do approach to life and even with a population of just 4.4 million people, the likes of Lorde, Lydia Ko and Peter Jackson go to show what amazing accomplishments can be achieved.
Launching its 2015 Scholarships, AMP is searching out talented, passionate and determined Kiwis who are ready to do their thing and own their tomorrow, by applying for an AMP Scholarship.
Whether it's a community project, a business idea, a passion for underwater creatures, education or a dream to represent New Zealand at the next Olympics – AMP encourages inspirational individuals from all walks of life to apply.
Applications to the AMP Scholarships open from 27 July and close on 18 September 2015 – and almost anyone is eligible, as there's no age limit restrictions in place – simply visit www.doyourthing.co.nz to get started.
Jeff Ruscoe, Chief Customer Officer, at AMP says: "AMP has one of the largest scholarship funds of its kind and over the last 17 years, has provided over $2million to help more than 160 Kiwis achieve and do their thing."
"From golfers to fashion and shoe designers, dancers, scientists, dog sledders, canoeists, BMX World Champions, cancer rehabilitators and underwater cameramen – the list really does go on and demonstrates the diverse range of people the AMP Scholarships help," continues Ruscoe.
"With up to $200,000 available this year through the AMP Scholarship programme, the largest Scholarship fund of its kind in New Zealand, there's nothing stopping you from applying!" concludes Ruscoe.
So whatever your thing is and wherever you are in achieving it, AMP wants to hear from you!  Applications for the 2015 AMP Scholarships open from 27 July to 18 September 2015 – apply today! For more information, and to apply online, visit www.doyourthing.co.nz or watch our You Tube video https://www.youtube.com/watch?=FciEzp6J_WE.
GD Star Rating
loading...
GD Star Rating
loading...