Home » Community, Featured
Power of the positive: online course for Kiwis stepping up in life!
Submitted by Charlotte on September 9, 2015 – 2:57 pm
 Power of the positive – the online course for kiwis wanting to learn (or remember) easy tools and habits to create happy, healthy, successful life experiences.
When:  Monday November 2nd to Sunday November 22nd 2015.
Where: on Facebook – in a closed group.
Lead by: Happyzine founder Charlotte Squire, with help from her way-cool band Mohua Sun.  Melanie Mayell of the Thankyou Project – who wants to create a National Gratitude Day here in New Zealand will be dropping by.  The beautiful Serena Star Leonard – author of the best selling book How to Retire in Twelve Months – Turning Passion into Profit will share her story.  And the very inspiring Young New Zealander of the Year Guy Ryan will also be paying us a visit.
How to sign up and pay: The Happyzine online course is a FREE GIFT for Club Happyzine members or the great value cost of $52 (which also buys you a free year of Club Happyzine membership!).  And we even have a payment plan – see below.  Once we have payment sorted, we'll sign you into the facebook group.
What to expect:

Three habits to cultivate that will hugely increase your happiness

Three key rules when calling in your ultimate dreams

Three weeks of checking in with other optimistic Kiwis on their way to happier, healthier, successful life experiences.
How it works:
Sign in to the closed Facebook group. Show up each Monday evening from 5.30 – 7.00 for a chat.  Celebrate your successes with like minded friends.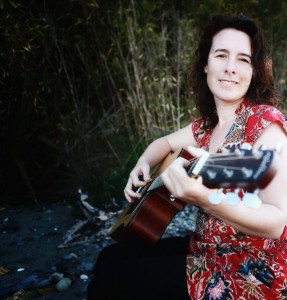 About Charlotte Squire – course leader and Happyzine founder:
Did you you know what we focus on tends to grow? I've proven it to myself many times and through much trial and error have gradually developed a happy, balanced life. Let me reiterate: it's a work in progress! I have called in a happy marriage and home, beautiful children, good health, a passionate, joyous musical life with my band Mohua Sun, a jolly nice car, amazing friends, a stunning natural environment to live in, an amazingly supportive local community, and most importantly a loving relationship with myself.  I've had to overcome some challenges first though.  My current mission is to share inspiring news from reporters in every Kiwi town – I'll keep you posted!  Life is an organic, ever changing process, where I forget remember, forget, remember but thanks to my basket of simple effective life-tools (and some wonderful people), I always return to my happy.  I wish this for you x
After emerging from the rubble of one of the big Christchurch earthquakes in 2011, Melanie adopted a cat and founded the Thankyou Project. Her aim is to help create a new currency of kindness based on gratitude, including launching a National Gratitude Day in New Zealand.  "As we re-evaluate and rebuild our lives, small moments of connection, often with strangers, have become a new currency here. I started the Thankyou Project to maintain and build on that amazing sense of community that was so strong when our city was at its weakest."
Guest: Guy Ryan, Inspiring Stories
Guy is the founder and driving force behind Inspiring Stories, Festival for the Future, and Live the Dream. He also won the 2015 Young New Zealander of the Year Award.  "Getting something new off the ground can be extremely hard.  Right now, Inspiring Stories is in the strongest position we've ever been in. But the truth is – it hasn't all been smooth sailing. I started this charity as a start-up entrepreneur myself, and we've run all of our programmes – which have involved 5,000 young New Zealanders unleashing their potential to change the world – on the smell of an oily rag. We've had some very hard and very lean times. Last year we had our toughest quarter on record, and I almost had to walk away from the dream I've poured my heart and soul into over the past five years. Most people would have. It was extremely difficult. I chose to stand strong, and to keep pushing, because I believe in that vision – I believe in the power of our young people to be the change they want to see in the world."  Find out more.
Watch Guy's TEDxWellington video:
Guest: Serena Star Leonard, best selling author of How to Retire in Twelve Months.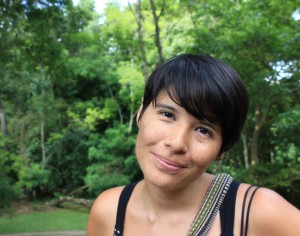 Serena Star Leonard is a business coach, writer and presenter who has been travelling the world non-stop since since April 2012. Her latest project Five Point Five
www.fivepointfive.org
has seen her and her husband John film short documentaries of the most inspiring people in the world who are dedicated to making a difference.
Serena works with her clients via Skype helping them create and achieve practical steps to achieving the business and lifestyle goals they dream of.  She is also the best selling author of two motivational business books; How to Retire in
12
Months: Turning Passion into Profit, and How to Succeed in
12
Months: Creating the Life You Love. Her personal adventures are documented on her blog
www.in12months.com
This course is for Kiwis who want to connect with the infinite power within to create amazing change in any aspect of their lives.
Signing in: Ask to join the closed facebook group.  Once we've received payment from you OR located you as a Club Happyzine member we'll add you to the group.
Payment details:  Kiwis can set up payment immediately Happyzine @ 03-1354-0345086-16.  Please use your facebook name as a reference.
Need to drip feed the $52 fee?  Here are two payment plan options a) $10 per week for six weeks or b) $5 per week for 12 weeks.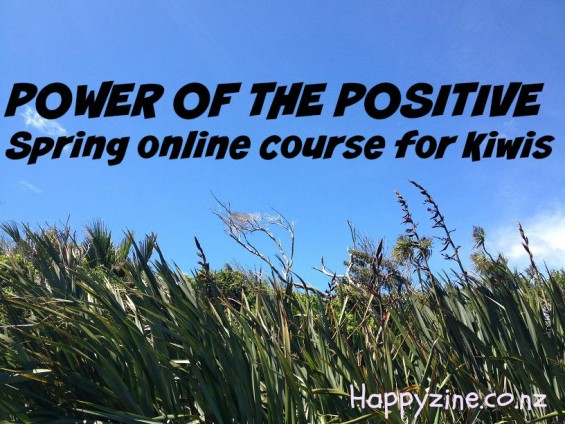 Meet Charlotte and her way cool band Mohua Sun (who you will hear from on the course), who are playing a song of gratitude about Charlotte's grandmother, Marjorie:
Praise for Charlotte Squire's work on previous courses and workshops:
"Deep thanks and Love to Charlotte Squire who came and shared her wisdom and gentle encouragement to find our inner compass within to help us find our way. Thank you, Thank you," Tami Wyness, Mama Love Collective, 2015.
"When I heard about the green dreams launch pad course, my personal life was in a bit of a turmoil to say the least. Lingering thoughts of my green dreams were overshadowed by wanting to get my personal life on track. Meeting the others, encouraged to let my thoughts go and think big green dreams, has helped me to see how I would like the world and my life to look like.  Charlotte is truly amazing in providing support and reassurance to stick to your dreams: "One step at a time", "Follow your heart" and "Trust the process". After the course I feel I have made the first steps to rediscover myself and over time realise my big green dream for transforming urban transport: "Move slowly and you get there!". Willemijn Vermaat, Green Dreams Course participant, 2011.

"The Green Dream Launch Pad course has introduced me to other wonderful green dreamers and to the wise, empathetic and inspirational Charlotte. The course has provided me with strategies to pursue and see my green dream all the way through. I often have what I think are "good ideas" but never have the courage to see them through – this course and the support from Charlotte and encouragement from my fellow green dreamers has changed that because of the enthusiasm everyone has for my idea and also all the practical advice the course as provided." Sarah Pritchett, Green Dreams Course participant, 2011.
"It has been really good to do the green dream course with Charlotte, wonderful encouragement, insightful, very helpful structure to get things going and the support of a group of like minded green dreamers is priceless! I heartily recommend it!"  Gee Heijneman, Green Dream Course participant, 2011
"It was just what I needed and I got so much out of it, far more than I had imagined beforehand. The strong positive encouragement and emphasis on self belief really helped …" Rebecca Toon, New Zealand – Course participant, 2010.
Why a Kiwi flavoured online course?
I'm Charlotte Squire and many moons ago, back when I was the tender age of 28, I went on a long walk down the North Island of Aotearoa New Zealand.  Back then I was a researcher and writer for the Green Party, Parliament.  I set off to document the Seed Carrier's Hikoi for the Greens.  This hikoi (the Maori word for 'walk') meandered south from Marae to Marae for weeks.  The aim of the walk was to raise awareness about the old seeds, the heritage seeds, as at that time we were worried GE seeds would be allowed into New Zealand.  We walked, talked and ate from the seeds, our seeds.
And on that journey I found my voice, literally.
On the marae, the elders said: you are here in Aotearoa for a reason.  No matter who you are – this is your home, you belong right here.  This is your turangawaewae – your place to stand.
This was a revelation for me.  It was on that hikoi that I finally sank my roots deep down into this land so many of us have come to.
From this point on I found a sense of spiritual connection to this land.  I began to feel connected to it, held and loved by it.
And it was on that walk that I found myself sleeping and eating on Marae, where singing was normal.  I broke out a song on a song in Rotorua and it was lovingly received.  I started to believe in my voice.  In fact I was so happy that I walked singing through the streets (yes, I would have appeared rather crazy).  Scroll down to hear the first song I ever wrote (on the plane, on the way home from the hikoi).
So what's the point?
As Kiwis, some of us have roots in other countries, deep roots in fact.  And some have roots here that go back many hundreds of years.  But we share a common culture.  We love the same land.  We eat from the same land.  We will one day become part of the same land.  I think that's a unique connection for us.  I think we can make some Kiwi magic together on this course.  I'd love to see your passions.  I'd love to help you create your own magic. I'd love to see you on the course.  
GD Star Rating
loading...
GD Star Rating
loading...
Tags: course, power of the positive