Home » Blog
Wondrous Wednesday: name five awesome things in your life
 Five awesome things in my life?
The Motupipi River – nice and clear so I can see her belly.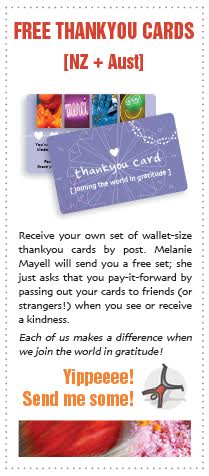 My street – full of friendly people and trees.
My seed babies – thrusting eagerly up through the soil, they're growing fast and this summer they will feed my family and fill my freezer with goodness.
The new light bulb in my lamp – sheds a whole new light upon my night … Ha, ha, ha!
My front deck – because from there I can see right out across Golden Bay. I can see river and sea. I can feel expansive and warm.
How 'bout you comrade?
Charlotte x
GD Star Rating
loading...
GD Star Rating
loading...