Home » Blog
Wondrous Wednesday: count your blessings.
Submitted by Charlotte on October 28, 2015 – 11:34 am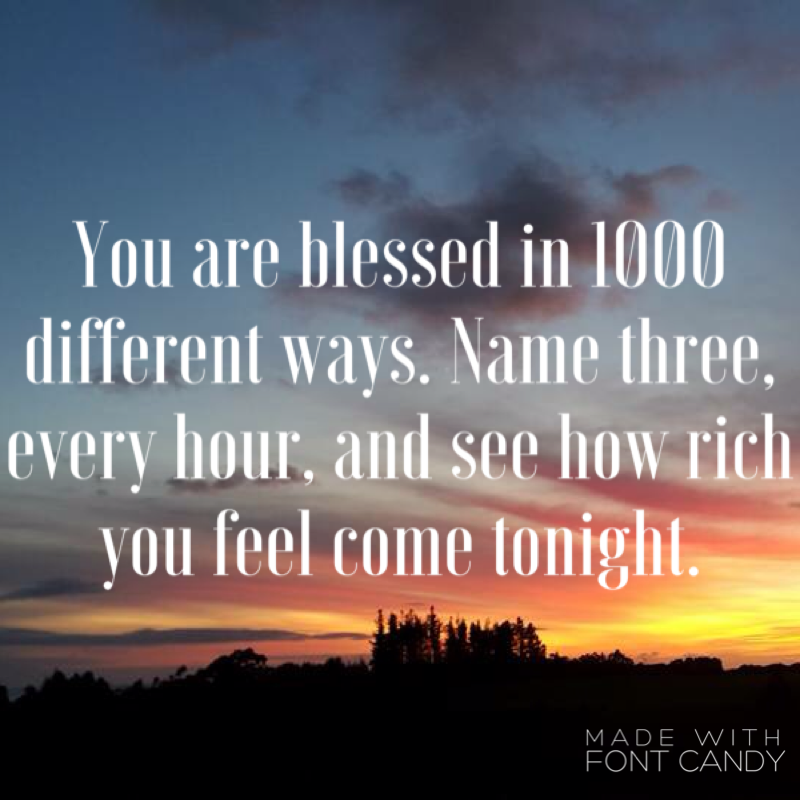 Yes really, count them. Because for all the little things that challenge you in your day, I promise you there will be many more blessings.
I'm talking: clean water, that nice top you're wearing, those nice fingers of yours, that soothing breathing feeling, sunshine.
Oh and check out our upcoming spring online course Power of the Positive! It's for Kiwis who are ready to create their dreams and cultivate happy lives.
GD Star Rating
loading...
GD Star Rating
loading...