Home » Blog, Headline
What's wondrous in your world?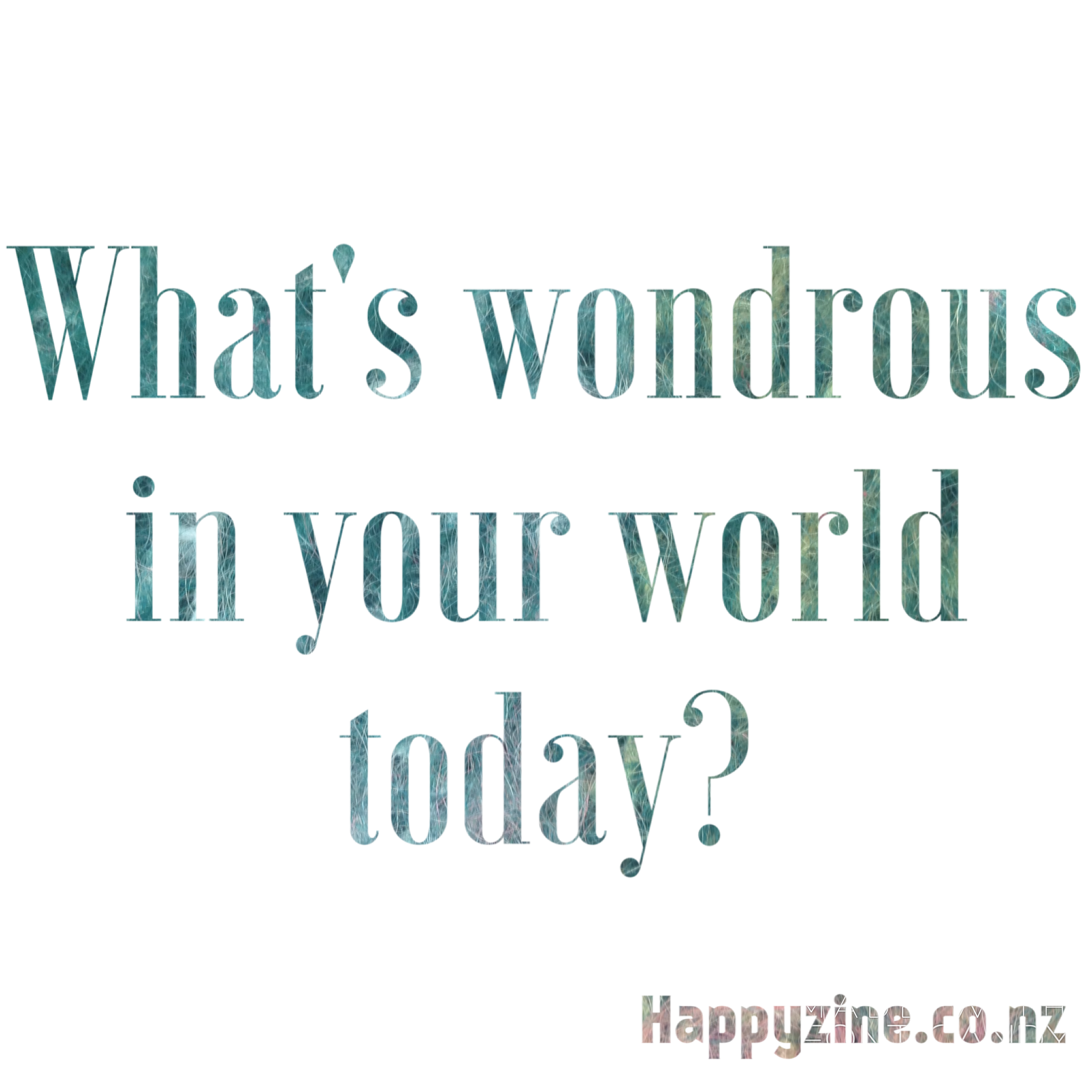 You know what I give thanks for today? My ability to listen to myself and to prioritise my happiness above all else.
No matter what you're doing with your days, it is possible to control your attitude, and this, in turn, brings more satisfaction, greater health, better relationships … The list goes on.
Research shows that just two minutes per day giving thanks for something new, or (in a work environment) sending an appreciative email to a colleague) can increase happiness by around 25%.
I grew up feeling completely loved, but I didn't learn about maintaining my happiness and well being until much later in life. And I'm constantly learning more stuff about the subject.
I think my culture has a lot to learn about happiness.
One top tip is that old chestnut – follow your bliss. I'm experimenting with this right now via my first Happyzine Talks – a public event drawing together inspiring people to share the stories of their work for our people and our planet.
Because: I love people. I freakn love them!
So we shall see how this first event goes …
How about you – what are you giving thanks for today?
Charlotte kooky Squire
Founder
Happyzine
GD Star Rating
loading...
GD Star Rating
loading...
Tags: Happiness