Home » Blog
Open letter to friends of Happyzine and lovers of good news
Submitted by Charlotte on December 27, 2015 – 7:09 am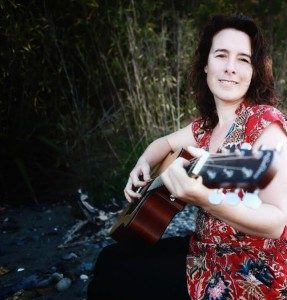 Dear friends,
Did you ever have a calling that wouldn't go away? No matter how much you tried to ignore it, or tell yourself it was impossible?  Now I really do believe anything's possible, but for a long time I guess I secretly thought my dream might be the exception … until now.  Now I'm prepared to take a leap of faith for this dream of mine.  It's a Kiwi good news website, called Happyzine.  My dream is for it to inspire thousands of people to believe that anything is possible and that the world is full of good people, via daily solutions focused, positive news.
And this is where you come in.  I was wondering if you'd like to give little to make this dream possible in 2016? Consider this a crowd sourcing project, like Pledgeme or Kickstarter, only it's via an old fashioned letter because I'm asking for something slightly different.
Happyzine's been around for eight years. It's hosted thousands of inspiring articles, it's supported hundreds of causes and not for profits, and will continue to do so.  With my full professional attention this coming year, and the help of a few other web, graphic design, writing and editing pros I hope to take it up a level in terms of quality and quantity of content.
I'm a writer, and an overall good communicator.  Creative writing, articles and blogs, radio, TV, singing and songwriting, public speaking, you name it I've poured my heart and soul into it. The job I just resigned from was for Fairfax NZ as a daily reporter.  After a year's maternity leave, I worked one day for them and then realised I couldn't do it any more because the Happyzine force has become too strong to ignore.
I believe it's time for New Zealanders to be mindful of the stuff they feed their minds, as well as their bodies.  This year I intend to provide daily good news articles about our people and our environment.  I intend to video blog, write regular columns, and post up the inspiring news that others send me.  I've been asked to record a community radio show which should reach people around New Zealand.
And finally – I'm going to take Happyzine beyond the screens, to the people, via Happyzine Talks.  At these events ten people talk for six minutes each, holding one prop. My folk rock band and I also play music – and reach people in the heart as well as the mind. I've held one in my home community of Golden Bay and it was a sell out success. I'm booking them in around the country for 2016, so look out for one near you.
I would like to invite you to contribute $5 per week (or $10 per fortnight, or $20 per month) to Happyzine this 2016, and in turn I can offer you a place on the new Kea Group.
I'm calling for at least 100 people to join the Kea Group before 5pm January 31st 2016.
Members of the Kea Group will be invited to join a closed Facebook group within which members will focus on what's possible in life.  Think it as your encouragement group, we all need a little encouragement each day.

In the Kea Group I will offer proven tools to generate happiness and success in all areas of life. I will encourage a sense of mutually supportive community via regular check ins, we will move towards our dreams together, and inspiring guest speakers will offer tips to help.  Kea members will also be served up 'three minutes of good news' each morning as research shows this can make a profound and lasting difference to our days.

Based upon my experience running online courses I know this group will create profound and lasting change in people's lives.
I know that with positive focus anything is possible, and with your help I can offer a daily dose of positive news to New Zealand and beyond this year.
With thanks and love,
Charlotte Squire
Founder
Happyzine.co.nz – New Zealand's good news website
PS please pass this letter onto your friends, if you think they would benefit from joining the Kea Group.
GD Star Rating
loading...
GD Star Rating
loading...
Tags: good news, Happiness, positive focus, positive news, well being