Home » Happiness, Headline
Weekend news hug: Ruby Wax on mindfulness
Submitted by Charlotte on January 2, 2016 – 4:00 am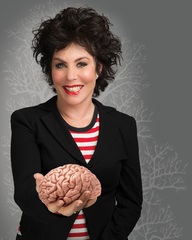 Radio New Zealand ran this interview about Ruby Wax in September.  Ruby is world-renowned comedian, celebrity interviewer, and script editor of the 1990s classic Absolutely Fabulous.  Many don't know that she also has an OBE for her services to mental health and a Master's degree in Mindfulness-based Cognitive Behavioural Therapy from Oxford University.
Her new book A Mindfulness Guide for the Frazzled is due for release January 7th.
This conversation is about mindfulness and staying sane.
GD Star Rating
loading...
GD Star Rating
loading...