Home » Blog
Research says happiness leads leads to success, not the other way round
Submitted by Charlotte on January 6, 2016 – 9:10 pm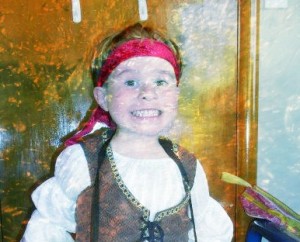 By Charlotte Squire
When my son was five years old I took him to school for a trial visit. All went well until he refused to leave the sandpit after morning tea to go back to the classroom. He was sitting there peacefully, making vrooming noises with his imaginary trucks, and he was happy. So I didn't make him go inside. In fact later that day I realised my boy wasn't ready to start school. He had absolutely no interest in reading and writing, never had, wasn't about to start soon either.
So I took him home, back to his trucks and his sandpit.
Vroom vroom!
And his happy life continued.
Two years later I took him back to school and this time he was ready for it.  First though, I asked his teachers not to put any pressure on him about literacy.  He had fun. He steadily learned to read and write and within one year has passed the 'national average.'
While I had struggled over the years not to pressure him, I knew, in theory, things would fall into place if I prioritised his happiness.  Thankfully, my theory – that a relaxed happy child will be successful in any area of life he chooses to apply himself to – was correct.
And the research backs me up here.
Happiness researcher Shawn Achor says we've got things wrong in our culture. We think we will be happy when we get the awesome grades, but then there's the dream job to aim for. Then there's the promotion, the pay rise, the house, the bigger house. You get the picture.
But the thing is – his research shows happiness is 90 percent determined by the internal, rather than external circumstances.
In the Forbes article How Happiness Directly Impacts Your Success he says:
"Your brain works significantly better at positive than at negative, neutral or stressed.  Every single business and educational outcome improves when we start at positive rather than waiting for a future success.  Sales improve 37% cross-industry, productivity by 31%, you're 40% more likely to receive a promotion, nearly 10 times more engaged at work, live longer, get better grades, your symptoms are less acute, and much more."
Yes, this is about a work environment, but it's also about human behaviour.  I didn't know about Shawn when my son was young, but through my experiences running Happyzine and turning my own life around to become a happy and healthy one, I knew the huge value of placing happiness at the centre of everything.
Shawn says five habits we can cultivate to live a happy life are: practice gratitude for three new things per day, journal about a positive experience you've had for two minutes per day, exercise for fifteen minutes per day of cardio activity, meditate two minutes per day, and send two minute kind, appreciate emails to people to know at work or via social media.
I'll start with a two minute hug with my eight year old.
Charlotte Squire is the Founder of happyzine.co.nz.  She knows that three minutes of good news each morning can have a profoundly positive impact upon people's lives and she wants to spread the happiness in her country – New Zealand. She is launching the Kea Group – a closed facebook group for people who want to reach one goal this year, and cultivate habits of happiness, including being part of a positive online community.  She needs 100 people to join up by January 31st, 2016.  To find out more head to the Kea Group.
GD Star Rating
loading...
GD Star Rating
loading...