Home » Club Happyzine
100 positive thinkers invited to join 2016 Kea Group and help good news site thrive
Submitted by Charlotte on January 13, 2016 – 2:38 pm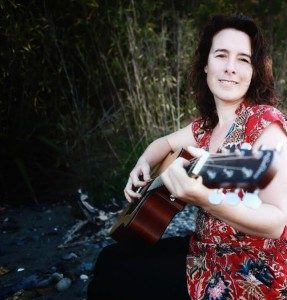 A Golden Bay writer says happiness is an advantage in life and she'd like to provide a spoonful of good news each morning to help, with a little help from her Kiwi friends.
Positive news website Happyzine founder Charlotte Squire is calling on 100 people to join the new online Kea Group she's formed as part of her crowd funding mission which will enable her to offer inspiring news to New Zealanders. Entries close January 31st at midnight.
Members of the Kea Group are supported to achieve one new year's goal, and to cultivate proven habits of happiness.
"One of our core human needs is social connection and this will be a big part of the Kea Group. I've been running online groups through Happyzine for years and I know that when people form community, magic can happen," she said.
Charlotte says research shows happier people are healthier, make better employees, enjoy better relationships, and are generally more successful in life.
She says three minutes of solutions focused news each morning has been proven to increase happiness by 27% for six to seven hours, compared to those who didn't see the good news.
These, and other benefits come from practicing habits of happiness such as mindfulness, gratitude, social connection and exercise, she said.
Charlotte was a reporter for the Nelson Mail before resigning from her reporter's role to focus on Happyzine.
This year she is also planning to present Happyzine Talks around New Zealand where ten local speakers talk for six minutes each about an inspiring project they're working on, holding one prop. Charlotte and her folk rock band Mohua Sun provide the music.
She said Happyzine is a climate friendly media platform, with a focus on "good news about our people and our planet."
To join the Kea Group and check out Happyzine go to: http://happyzine.co.nz/club-happyzine/
GD Star Rating
loading...
GD Star Rating
loading...
Tags: club happyzine, kea group