Home » Blog, Featured
Ten reasons crowdfunding Happyzine's going to light up your world
Submitted by Charlotte on January 25, 2016 – 9:26 am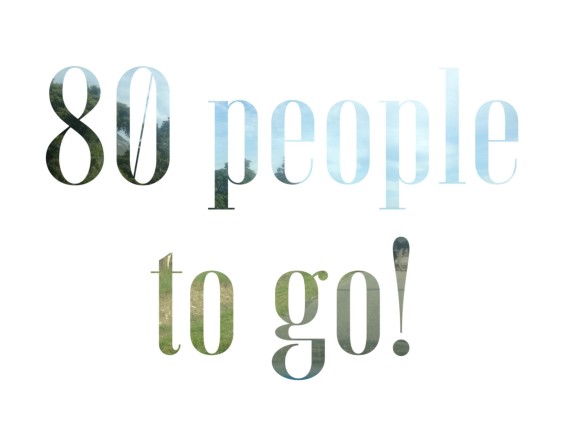 By Charlotte Squire, Happyzine founder.
This is the final week of the Happyzine crowd funding mission, we have seven days to go to find 88 people to join the Kea Group.  
This mission is really important to me.  I've been working on Happyzine for eight years, part time, and a freelance writer/researcher for nearly twenty years, and Happyzine was born from my personal need to read and write inspiring news.  Thousands of people have enjoyed Happyzine to date, and I'd like to take it to the next level.  I believe in the power of positive news to inspire people to live sustainably, peacefully and happily.
With with your support I can give 100% of my professional focus to Happyzine, and offer daily inspiration to New Zealanders and many awesome people in other parts of this beautiful world.
Here are ten reasons to consider joining Kea Group!
1.  Focus – in life you get what you focus on, this has even been scientifically proven, I'd like to offer you inspiring mind food to shape an even more awesome future for yourself and your loved ones;
2.  Hope – people need reason to hope, every day;
3.  Your dreams – the Kea Group is a closed Facebook group for people who would like to work together to reach a beloved dream this year;
4.  Hands off – having said that, you can simply contribute $5 per week to New Zealand's positive news website and leave it at that –  you don't have to be at all involved in the group if you simply want to contribute;
5.  Community support – But getting back to the Kea Group – members receive daily doses of inspiration, 'meet' guest speakers, and get to be part of a positive, supportive group culture and believe me, magic can happen when a group of optimists pull together;
6.  Happiness – it's worth investing in – the happier you are, the more likely you are to enjoy success in love, work, finance, family, health and well, basically, your life;
7.  Good news – Research proves that three minutes of good news each morning, can sustain your happiness well for up to seven hours;
8.  Face to face time!  I will be hosting Happyzine Talks around New Zealand (including offering some Charlotte made music, and gathering together some of your town's most inspiring people) this year and will invite Kea Group members to meet up at cafes for actual human interaction beyond our screens!
9.  Climate – Happyzine is dedicated to supporting our transition into a climate friendly world;
10.  Connect – for those who simply don't watch or read mainstream media any more – Happyzine is a great way to stay in touch with cool stuff happening out there in Aotearoa and beyond.
Thanks for being with me,
GD Star Rating
loading...
GD Star Rating
loading...
Tags: crowd fund, Happiness