Home » Community, Featured
Help New Zealanders buy Awaroa via their Givealittle campaign – six days to go!
Submitted by vesta on February 8, 2016 – 4:00 am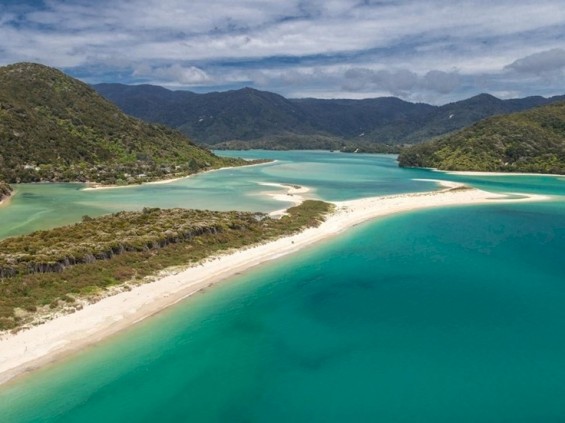 I think this project is worth supporting.  These friends are seeking to buy an amazing part of Abel Tasman – Awaroa Inlet and give it back to New Zealand to become part of the Abel Tasman National Park.   Awesome!  I'm giving my little bit …
Charlotte x
From Givealittle:
A pristine piece of beach in Abel Tasman National Park area is up for private sale in the next three weeks. We believe there are lots of people out there who also want the opportunity to have that kind of place owned and shared by everyone in New Zealand.
Thanks to Givealittle and Facebook and we think it is a realistic chance to permanently take it off the elite property market for future generations of New Zealanders to enjoy. Its certainly worth a shot.
IT ALL STARTED when a couple of brothers-in-law had some lively Christmas Day banter about a bunch of things on the boil in New Zealand. You know, just the usual – rugby, cricket, the housing market, right onto politics and beyond!
In the middle of the banter was this example of a most beautiful piece of earth being sold in the heart of our beloved Abel Tasman National Park. We started to dream what if we could start a givelalittle campaign to purchase for everyone to enjoy forever.
Kinda like …. Merry Christmas New Zealand!!! 🙂
So after the classic "I WILL, IF YOU WILL" conversation, here we are, and here it goes! 🙂
Hopefully its not 'too little too late'.
GD Star Rating
loading...
GD Star Rating
loading...
Tags: awaroa, crowd fund