Home » Sports
Nelson sports enthusiast supports people to join in, values the spirit of giving
Submitted by Charlotte on February 10, 2016 – 3:09 pm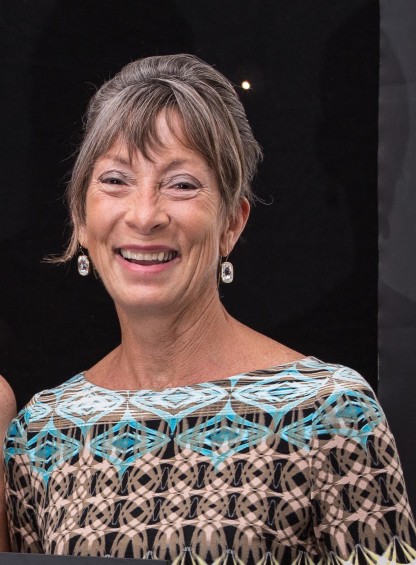 1.  What is the Sports Nelson Tasman Trust?
Sports Nelson Tasman Trust is a Registered Charitable Trust established in 2012. It is administered by five Trustees on a volunteer-only basis.
We have two funding periods a year (
1 April and 1 Oct
) with at least $15,000 per funding period. 100% of donations go to fund our successful applicants.
Sports Nelson Tasman Trust accepts applications from people of all ages, all sports and all abilities from the Nelson/Tasman area. We will allocate funds for things like coaching, equipment, and events. In extraordinary cases we will consider funding an applicant up to $7000. Some of the criteria we look for when assessing an applications are;
Does the application demonstrate that the lack of finances prohibits participation?
Does the application promote education?
Does the application have a benefit to the wider community?
Applications need to be in by by 
1 March
 or 
1 Sept
 so the Trustees can independently and thoroughly assess the merits of each application. We then get together at the end of the month and make our final decisions on who we fund and how much funding we can allocate to the successful applicants. All of our Trustees have a sports background.
2.  What inspired you to set it up?
The Trust was an idea that came to me in 2011. Sport has always been a big part of my life. I grew up riding horses, played soccer, I taught skiing, and windsurfed competitively. I've been involved in kayaking, golf, tennis and mountain biking. I've now shifted my focus to ocean swimming. It's easier on an ageing body, but is still demanding and exciting.
I have lived in the Nelson/Tasman area for 20 years and very much appreciate the variety of opportunities we have to participate in different sports – the great outdoors, right on our doorstep.
However, it became apparent to me that not everyone can participate in sport of their choice because of financial constraints. It was then I decided to set up a Trust to help those who need a bit of assistance.
3.  What are two deeply touching opportunities you've been able to offer sports people – who wouldn't have had that opportunity other wise?
In the four years since starting the Trust, we have funded 100 applications which have benefited over 2,000 people. Most of our applicants are under 17 years old, but we have funded people in their 60's and 70's.
It would be impossible for me to say which were the most significant applications. They are all heart-warming and we would like to assist more people. It is our hope that by facilitating opportunities to participate in sport, that our contribution goes some way in making a lifelong impact. Sport is the gateway to health, self-esteem, and feeling that you belong to a community. In turn, helping to build healthier people, physically and mentally, helps to build a better society.
We have applications from refugee kids who, without the assistance of a few hundred dollars from the Trust, wouldn't be able to join their football teams in games away. We have people with physical disabilities who, with our assistance, have been able to purchase specialised wheelchairs to participate in their chosen sport. We have funded community initiatives that get kids motivated to do activities. Our very first funding included a solo mum who was really struggling financially and who had no family support. She just wanted swim lessons for her four young girls. Those kind of applications are the no-brainers for us.
4.  Where are you steering the trust?
We are very happy with how the Trust is structured and our mission statement. However we would love to see others, particularly local businesses, make a regular contribution to the Trust. We often have to turn down great applications because we just don't have enough money to divvy up.
5.  What else would you like to share about the trust?
We encourage people to put in applications, which can be downloaded from our website: 
www.sportsnelsontasmantrust.co.nz
  We know our funding times don't always work with everyone's schedule, but we do the best we can.
6.  What's one key piece of advice you'd give someone, who like you, had a vision for a project that could make a positive difference for her community and made it happen?
From a practical perspective, draw up your plan and then get good advice as to how to set it up legally.
From a personal perspective I'd say, just do it. When I first started the Trust, people would ask me why I wanted to 'give away' money. I realised that we have it very backwards in our society. We spend so much time and effort in the acquisition of money, that we don't appreciate the joys of giving. The value of giving, in any civilised society, benefits both the giver and the receiver.
GD Star Rating
loading...
GD Star Rating
loading...
Tags: generosity, making a difference, sports