Home » Elder
Women heading into retirement create first co-housing project in UK
Submitted by Charlotte on February 16, 2016 – 4:00 am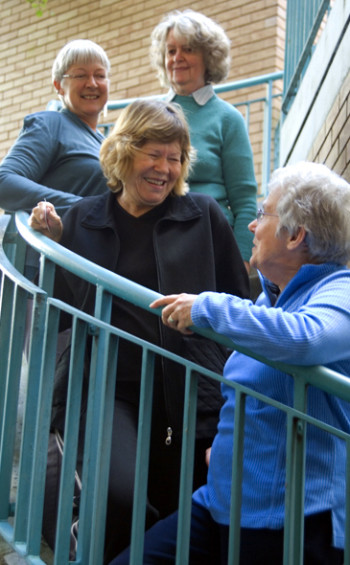 Check out the UK's first co-housing project. Designed by, and built for, older women.
"As an alternative to living alone, we are getting to know each other as neighbours – and friendly, helpful neighbours, at that. That's why we meet regularly each month and why we are planning to move in together in a few months time."
The London based group of 50+ women have taken matters into their own hands, so that they can share an older women's "co housing community." They currently have vacancies for two more people.
It's great to see women actively creating housing retirement options for themselves. Hopefully they're inspiring others world wide.
GD Star Rating
loading...
GD Star Rating
loading...
Tags: housing