Home » Community
Sustainable backyards launches in Tauranga
Submitted by Charlotte on March 1, 2016 – 4:00 am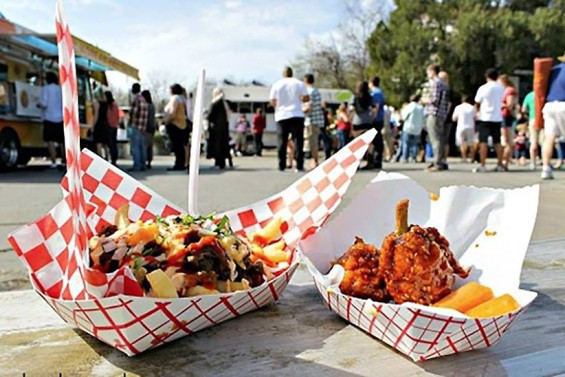 Media Release – Tauranga, 22nd February 2016
The Sustainable Backyards programme is proudly brought to you by Envirohub Bay of Plenty every March, and is now in its 11th year. The 2016 calendar has 96 events to choose from throughout the Bay of Plenty region.
The Foodfest, one of its main events, will be held at the Historic Village on 
Saturday 5th March
, from 
1pm to 6pm
, to showcase the amazing range of local initiatives which are building strong, environmentally and socially aware communities.
This one day family friendly fun and educational event features cooking demos, talks and workshops. Topics cover: how to make your own garden sustainable, how to avoid food waste and how to compost your waste correctly.
Here is the schedule of the day:
1PM

 – Pam Warhurst, founder of the Incredible Edible initiative. She will talk about how she started planting in the streets of her home town, and how it became an international movement.

1.45PM

 – Initiation to Permaculture with Catherine from Plenty Permaculture: learn more about the basics and where to start in your own garden.

2.15PM

 – Foraging Weeds Walk with Julia's Edible Weeds: learn to identify edible weeds and what to do with them.

2.45PM

 – Introduction to Sustainable Gardening. Back to school with Noel Peterson, Envirohub's gardening guru. Come in our classroom to learn about seeds, compost and what makes your garden sustainable.

3.15PM

 – Preserving Food with Jane from Teacher in the Paddock. Avoid waste by preserving.

3.45PM

 – Hayley Marie – Masterchef NZ using leftovers in the kitchen. Hayley will give you some ideas and tips to cook your leftovers and avoid waste in your kitchen. As she says, "avoiding food waste means to shop smart, cook cleaver and waste less".

4.30PM

 – The need to eat clean: why regulators can't claim conventional food is safe. A talk from Jodie Bruning.

5PM

 – Composting & Worm farming: learn all the tricks to get the best from your compost and worm farm.
Bring and swap your own produce at the "Harvest Swap Tent".
Food trucks and stalls will be on site, and you will have the opportunity to meet with local community groups representative.
Children's activities and live music will entertain families all afternoon, with Tauranga Samba closing the party at 
5.30PM
.
Come and learn to make small changes to leave a better planet and future to the next generations.
Any effort counts, and your own garden and kitchen are good places to start. 2016 Sustainable Backyards is going to be bigger and busier than ever before, thanks to the incredible ongoing support from our sponsors; Western Bay of Plenty District Council, Tauranga City Council, Bay Trust, The Lion Foundation and Pub Charity.
We hope you will make time to connect, learn and be inspired during March towards a more sustainable lifestyle.
GD Star Rating
loading...
GD Star Rating
loading...
Tags: tauranga