Home » Featured, Happiness
Happiness comes first
Submitted by Charlotte on May 17, 2016 – 8:56 pm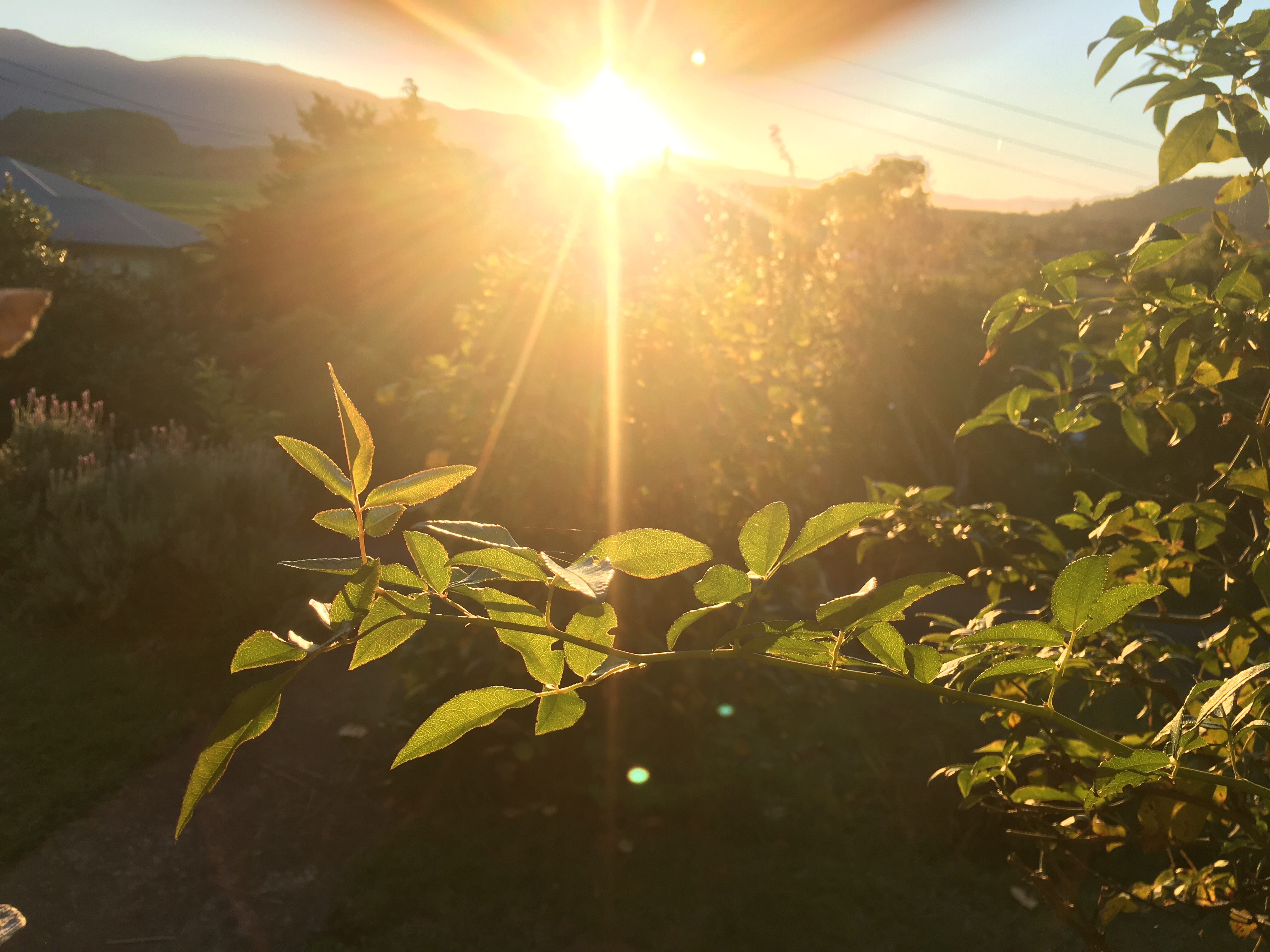 Research says happiness leads to success, not the other way round.
When my son was five years old I took him to school for a trial visit. All went well until he refused to leave the sandpit after morning tea to go back to the classroom. He was sitting peacefully, making vrooming noises with his imaginary trucks, and he was happy. So I didn't make him go inside. In fact later that day I realised my boy wasn't ready to start school. He had absolutely no interest in reading and writing, yet.
So I took him home, back to his trucks and his sandpit. Vroom vroom! And his happy life continued.
Two years later I took him back to school and this time he was ready for it. First though, I asked his teachers not to put any pressure on him about literacy. Thankfully, here in Golden Bay, they got it. So he had fun. He steadily learned to read and write and within one year had passed the New Zealand 'national average.'
While I had struggled over the years not to pressure him, I knew, in theory, things would fall into place if I prioritised his happiness. Thankfully, my theory – that a relaxed happy child will be successful in any area of life he chooses to apply himself to – was proven correct.
And the research backs me up here – when it comes to creating success, happiness often is the solution.
International happiness researcher Shawn Achor says we've got things the wrong way round in our culture. We think we will be happy when we get the awesome grades, but then there's the dream job to aim for. Then there's the promotion, the pay rise, the next promotion, the house, the bigger house.
In other words – If I work harder I'll be more successful, if I'm more successful I'll be happier. This way of thinking is how most people in our society parent and manage their work and careers, but they never quite get there because the goalposts keep shifting further out.
Shawn's research shows happiness is 90 percent determined by the internal, rather than external circumstances.
In his rather fast paced, funny and hugely popular Ted Talk 'The happy secret to better work' Shawn said our brains work much better at positive than at negative, neutral or stressed.
In fact all business and educational outcomes improve when we start at positive rather than waiting for a future success. Our intelligence, creativity and energy rises. At positive we are 31% more productive, and 37% better at sales. Doctors are 19% better at diagnosing faster and more accurately.
If you've ever wanted to buy a house, but aren't quite there yet, like me, you'll find suddenly everyone's either buying a house or has just bought one. A super cool one, with a stream and a straw bale house. It would be easy to go down the negative road but thankfully my job as a professional optimist balances me out. The point is Achor and his team of researchers are finding it's not necessarily reality that shapes our world but the lens through which we see it.
For example they found only twenty five percent of success stories at work are determined by IQ whereas 75% are predicted by optimism, social support, and ability to see stress as a challenge rather than a threat.
I suspect I wouldn't fit into the research 'average' very well, and neither would many people living in my semi rural Golden Bay base, because many of us didn't move here for the job opportunities, but for one of Shawn's key indicators of happiness – supportive community.
Shawn says five habits you can cultivate to live a happy life are: practice gratitude for three new things per day, journal about a positive experience you've had for two minutes per day (so you can relive it), exercise for fifteen minutes per day of cardio activity, meditate two minutes per day, and take two minutes per day to write an appreciative email to people at work, via social media, or to people who live in your community – so you can strengthen your social support systems.
Feel free to send me one of those two minute emails. As for me – I'll start by telling my eight year old three reasons I love him.
GD Star Rating
loading...
GD Star Rating
loading...
Tags: happines