Home » Community
Sport and Rec student walking length of New Zealand for people with disabilities
Submitted by Charlotte on May 20, 2016 – 4:00 am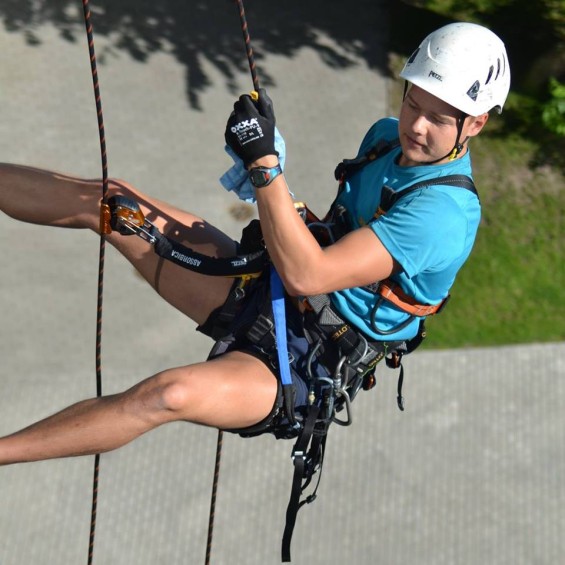 Media release – PHAB
May 2016
Sport and Rec student walking the talk for people with disabilities
Not one to do things half-heartedly, Henek Tompson is bringing new meaning to "going the distance," as he walks the length of New Zealand, with no money or accommodation, to raise funds for PHAB, an Auckland-based charity supporting people with disabilities.
Recognising the value people with disabilities gain by taking part in sport and recreation activities, like those offered by PHAB, the 24-year-old Estonian student started his journey at the end of April in Cape Reinga. He aims to reach Bluff by August, raising $10,000 along the way, which will be used to fund sport and education programmes and equipment for members involved in PHAB.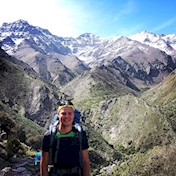 The idea first came to him while competing in the 2016 Red Bull Can You Make It competition in April, which sees student teams from around the world travel through Europe in seven days, using only Red Bull cans as currency. While competing, Henek met a fellow traveller who had recently completed the 3000km Te Araroa trail, which stretches the length of New Zealand, and decided he wanted to do the same.
"I studied disability sport education in Spain last year, and loved the idea of helping raise funds for sporting equipment for youth with disabilities," says Henek. "I've always wanted to see New Zealand's beautiful scenery and mountains, and when I found PHAB's Facebook page, I noticed that we had a lot of common values, including inclusiveness, and community connectedness."

"I hope to inspire people to overcome challenges, to dream big, and to change stigmas surrounding disability. I hope to work alongside PHAB in the future, planning and implementing sport and recreation programmes for people with disabilities."
For almost 40 years, PHAB have been supporting people with disabilities and their families. PHAB's work centres around integration, inclusion and opportunity, and the PHAB team provide weekly social experiences with a focus on healthy, active lifestyles. Through these, PHAB members contribute to their communities, make friends, have fun and build invaluable social and interpersonal skills.
"Our goal is to encourage people of all abilities to come together on equal terms," says Kerry Barnett, PHAB General Manager. "We focus on healthy lifestyles, encouraging people with disabilities to take part in sport and recreational opportunities, and we're thrilled that Henek wants to support our work. It's great to have an ambassador who's so closely aligned with our values, and we're looking forward to having our people support and accompany him throughout his journey."
PHAB has eighteen youth groups across the greater Auckland region, as well as a cultural performance group, a health and nutrition class, a life skills day program and run holiday programmes, events and community activities throughout the year. To find out more about their work, visit www.facebook.com/phabnz/
Henek will be walking until August, and he needs your help! To find out more about his project, and to support Henek and PHAB, visit https://givealittle.co.nz/cause/henekspathofdiscovery and www.facebook.com/HeneksPathOfDiscovery/
GD Star Rating
loading...
GD Star Rating
loading...
Tags: disability, positivity