Home » Youth
Applications open for YHA youth development award
Submitted by Charlotte on May 24, 2016 – 4:00 am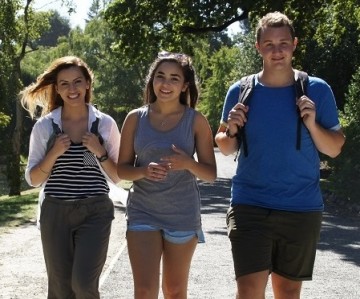 By YHA New Zealand
New Zealand: YHA New Zealand puts their commitment to youth personal development into action through the organisation's annual Cora Wilding Memorial Award. The award comprises a subsidy of up to $4,000 toward the cost of participation in a personal development training course or project. Applications are now open.
The award aligns with YHA New Zealand's founding mission to motivate and inspire young people to pursue personal development by exploring New Zealand and the outdoors. The award has been presented annually for over twenty years.
YHA New Zealand's Manager, Corporate Services says, "This award is a part of YHA's heritage and, over the years, we've witnessed these grants make a real difference in the lives of the awardees. We're thrilled to play a part in their personal development and we look forward to presenting the Cora Wilding Memorial Award again in 2016."
With an emphasis on serving the community, the Awards Committee members evaluate applications on three factors: if the course will help the applicant make a difference in their community; how well the application aligns with YHA New Zealand's charitable aims; and if the applicant could not achieve their goal without this funding.
Past awards have been granted for attending the Hague International Model United Nations (THIMUN), a Youth Development Voyage on the Spirit of New Zealand, Outward Bound and more.
The award was established to perpetuate the memory of Cora Wilding who founded YHA New Zealand in 1932. The award is granted to a maximum of two individuals in any year.
Applications close 30 June 2016. Read more about the award and how to apply:
https://www.yha.co.nz/CoraWilding/
About YHA New Zealand
The Youth Hostels Association of New Zealand, (YHA New Zealand) is a not-for-profit association that was established in 1932 in Canterbury. With a network of over 40 hostels in both islands, YHA New Zealand provides high quality budget accommodation to New Zealanders and international travellers. YHA New Zealand is a committed advocate of sustainable practices. For more information please visit: http://www.yha.co.nz.
GD Star Rating
loading...
GD Star Rating
loading...